The national currency of Hungary dipped by 0.25 percent on Wednesday, having touched a record low of 332 against the single currency, underperforming other central European peers.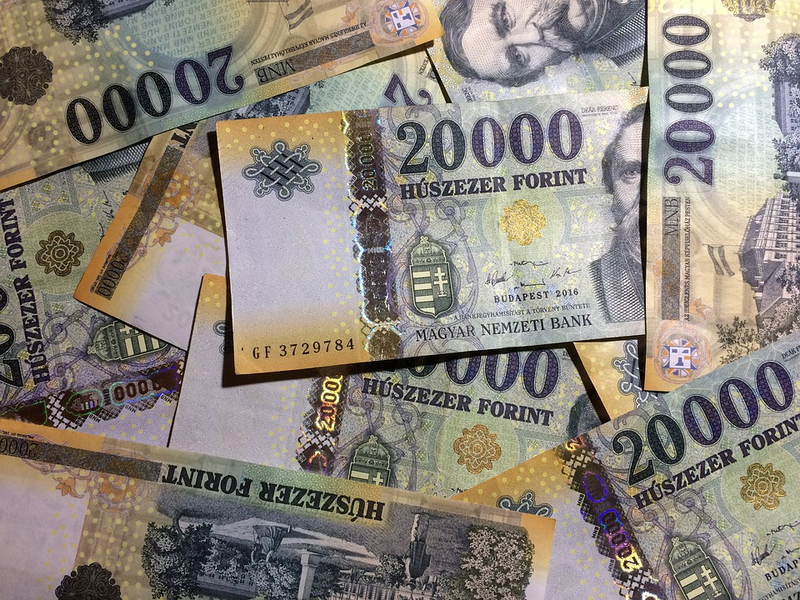 Photo: Pixabay
The Hungarian forint by 10.10 GMT was at the level of 332.13, being down by 0.23 percent against euro, extending its losses for the overall year to more than 3 percent, marking thus the worst move in the region. Traders even mentioned, that the currency of Hungary as though be isolated from other regional currencies recently.
The most likely reasons for such a move of the Hungarian forint, according to Erste Investment economists opinion could be foreign players, that were closing stock market positions affecting the forint's strength. The additional pressure for national currency was the central bank's bolstering high interbank liquidity position, that had place in the beginning of the week, in the framework of a tender.
Despite the fact the inflation rate grew from the central bank's 2 percent to 4 percent target range for 6 months of the year, the bank has saved its accommodative line after a soft tightening move in March.
Since then inflation has slowed down, meeting the central bank's estimates. The overall inflation in August was 3.1 percent, being below expectations. The next interest rate meeting is planned on September, 24.
The ECB is widely expected by market participants to introduce some incentive measures and stimulus moves on Thursday in order to make softer the effects of trade spat between China and U.S..
One currency trader in Budapest considers, that ECB easing moves could provide a temporary reprieve to the Hungarian forint, but as it occurred to be probably not enough in itself to come back an easing bias in the currency power.
As for the neighbour currencies, the Polish zloty was steady in run-up to a Polish Monetary Policy meeting the prior day, where the regulator was going to keep its benchmark rate at a record low of 1.5 percent.
Meantime the Romanian leu was steady after consumer price inflation data showed the slowing growth, that touched a 3.9 percent growth in August at annual rate, being above analysts' expectations of 3.8 percent, though in July it was market a 4.1 percent increase.
At the moment of writing Polish zloty was weaker against the euro by 0.04 percent, at 4.333, while the Romanian leu slipped against the single currency by 0.06 percent, at 4.7314 at 10.46 GMT.