China and Hong Kong on Monday have launched the Bond Connect programme, which opens up foreign access to China's $9 trillion bond market. So, Beijing continues to fulfill its promises to liberalize and strengthen its capital markets.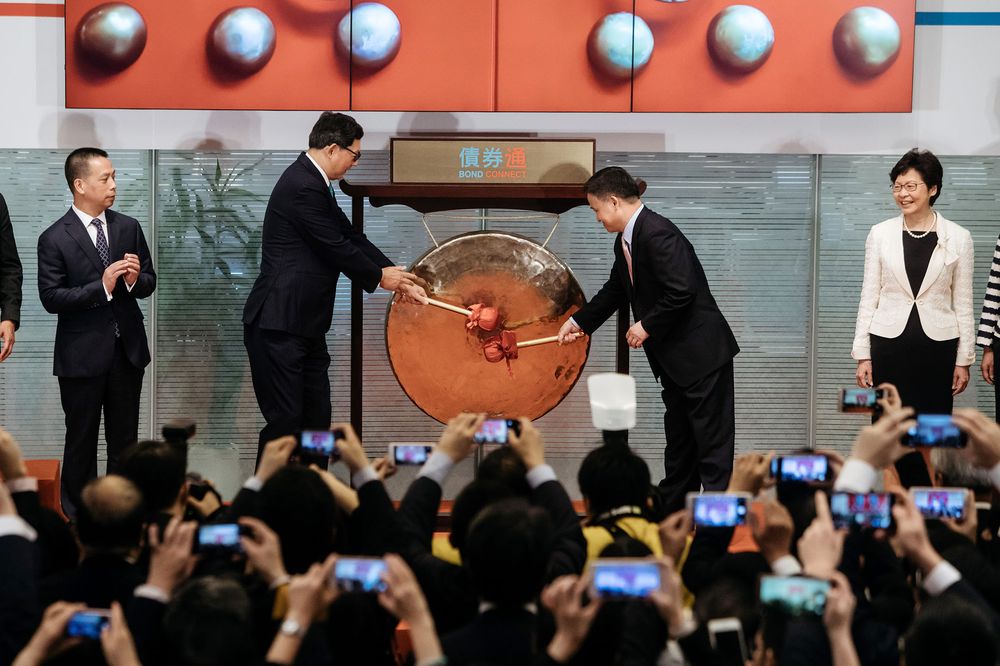 The authorities coincide the launch of bond connect program with the 20th anniversary of Hong Kong's handover to Chinese control.
At the moment only the "northbound" of cross-selling is working, meaning foreign investors without a trading account in mainland China have the opportunity to buy and sell Chinese bonds.
Trades on Monday were highly active: in the first 22 minutes of trade 2.15 billion yuan worth of bonds were purchased.
China's debt securities market is the third-largest bond market after the U.S. and Japan, but foreign investors own less than 1.5% of bonds.
Photo: Anthony Kwan/Bloomberg