Chinese regulators need to strengthen domestic consumption incentives to support the local economy, China's Vice Premier said on Thursday.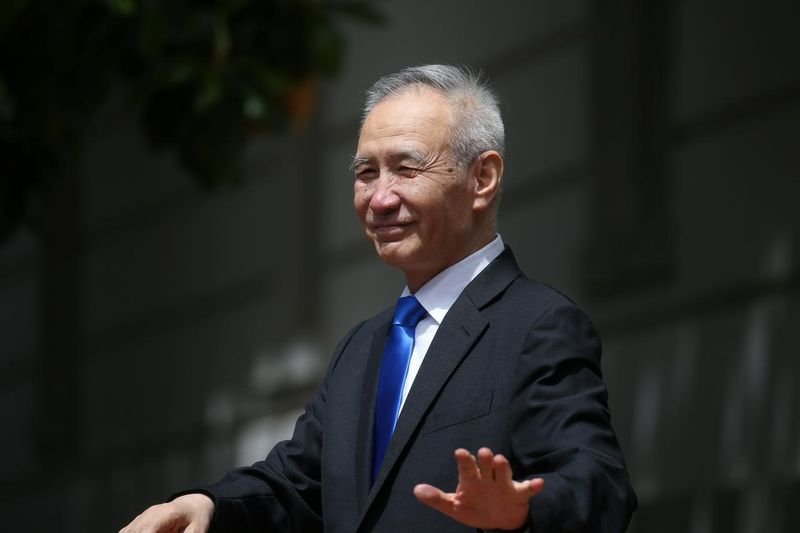 Photo: Reuters
Despite the fact, that a number of measures were used to maintain and mitigate monetary policy, the current slowdown in the country suggests that China is still struggling to gain solid ground. Moreover, the escalation of Sino-American tensions last month raised concerns of a global recession.
Liu's comments followed weak data on credit growth in China, which turned out to be significantly lower in May than economists had expected, which means that further easing of monetary policy is needed. In May, production activity declined, imports noted the greatest decline in almost 3 years, emphasizing the fact of weak demand.
As for the currency, stronger policy easing can also cause capital outflows and increase pressure on the Chinese yuan.
Since trade frictions increased last month, the yuan eased about 3 percent, and is close to the level of 7 yuan per dollar. Such a course was marked last time 10 years ago.
Beijing set its target for GDP growth this year at between 6-6.5 percent, reducing expectations from 6.6 percent in 2018, marking the weakest result during the last 30 years.
Nevertheless Bank of America Merrill Lynch economists consider that China's GDP growth may even drop to 5.8 percent this year if the trade war intensifies.
China is also the largest holder of U.S. government debt, owning about 1.12 trillion dollars in US treasury bonds, which has caused lively talk that Beijing may begin to dump government bonds.