German lender Commerzbank AG has reached an agreement an agreement to sell its equity markets and commodities (EMC) business to Societe Generale SA France.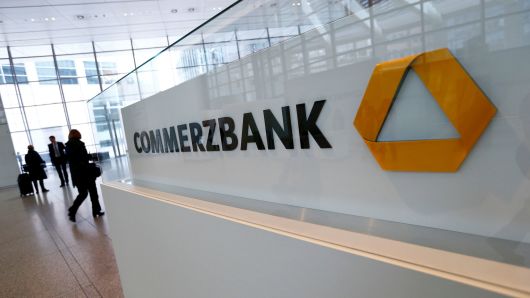 Photo: Ralph Orlowski | Reuters
The details of the deal, which is expected to be closed in 2019, were not disclosed. Commerzbank expects to save at least 200 million euros per year until the end of 2020.
Under the deal, the German bank will move its clients and employees to its French competitor, as well as part of the IT infrastructure. The EMC unit generated 381 million euros ($443.2 million) in gross revenue in 2017, Commerzbank reported.
Shares of Commerzbank picked up by 1% on Tuesday, Societe Generale gained 0.8%.