The Australian dollar fell to its lowest level in three months on Wednesday, as the weak data from China heightened concerns about the global economy, while the delay in wage growth also affects.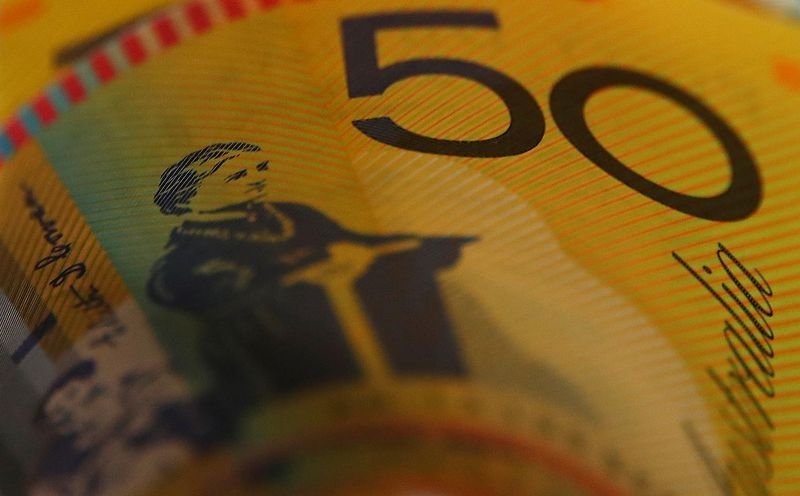 Photo: Reuters
While an improvement in risk appetite helped stabilize other currencies before the release of eurozone production data, the Australian and New Zealand dollars suffer losses. The first weakened by 0.18 percent to 0.69282 and the second was down by 0.15 percent to 0.65641 in early European session.
The Aussie dollar was at its lowest level in the last three years, being down by 0.2 percent for the day.
China on Wednesday reported an unexpectedly weaker growth in retail sales and industrial production in April, adding pressure on Beijing to step up stimulus measures related to trade friction with the United States.
The Australian is often seen as an indicator of China's growth due to the Australian export-dependent economy, and China is the main destination for its goods.
The stagnation of wage growth in Australia (2.3 percent in the first quarter, coinciding with analysts' expectations and the previous report) added pressure on the country's currency.
Chinese yuan rose slightly by 0.08 percent to 6.90835 at 9.07 GMT, while Japan's yen dropped by 0.20 percent to 109.37.
The eurozone and the United States data is expected to come later on Wednesday and may have an impact on the greenback, in particular, as investors look for any factor that could affect the world economy amid the background of the trade conflict between Beijing and Washington.
The euro, meanwhile, holds the line at $1.12114, with an increase of 0.08 percent, despite initial estimates showing that Germany's economy returned to growth in the Q1 of 2019, barely avoiding a recession in the second half of last year.