U.S. President Trump is to give his keynote speech, promoting his "America First" agenda, on Friday at the World Economic Forum in Swiss Davos.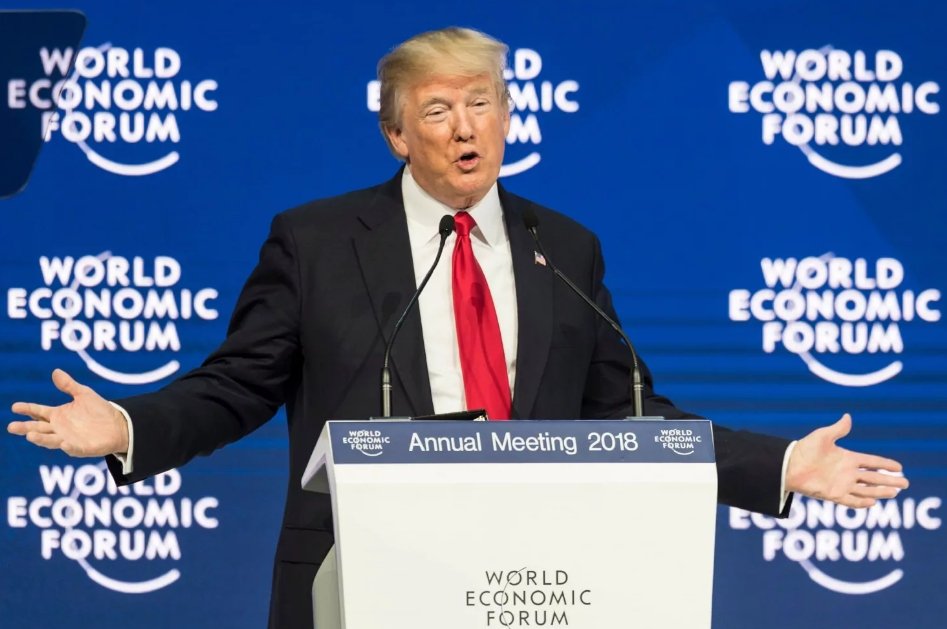 Photo: Laurent Gillieron/AP
Donald Trump has had a number of conversations with CEOs and world leaders in the span of two days in the ski resort town. The pinnacle of his visit to Davos will be his Friday speech, where he is likely to put emphasis on his trade policy. Reuters, citing its source, reported that Trump will speak on the decisiveness of his administration in relation to copyright infringement and trade abuses.
The President told CNBC that the U.S. currency will gain with time under his command and that Secretary of the Treasury Mnuchin's words concerning the dollar were wrongly interpreted.
Among other things Trump also said that the Trans-Pacific Partnership agreement could be reworked in case his country found a significantly better variant of the deal.
Analysts representing various fields as foreign policy and economics told CNBC to stand by for "America First" message, lashing out at crooked trade practices, aggressive stance towards enemies and a good deal of boasting from the American President.