The dollar edged up on Wednesday, heading to its recent four-month peak as the U.S. 10-year bond yield hit 3 percent, level not seen since early 2014.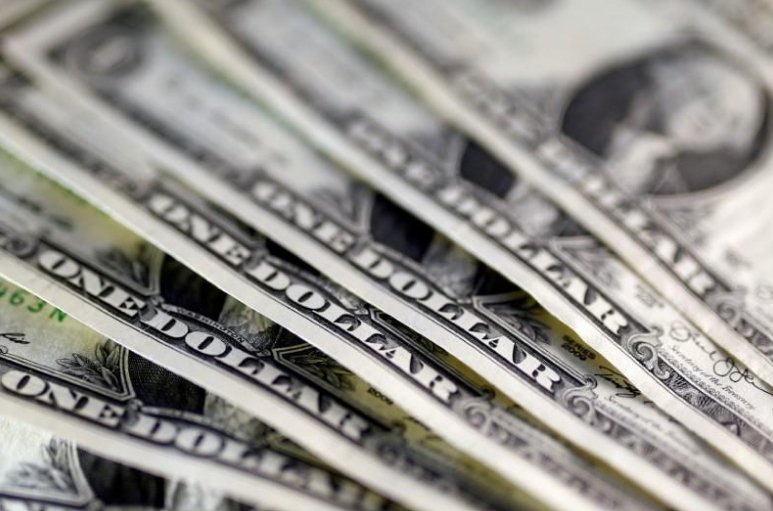 Photo: Reuters
The dollar index ticked up 0.1 percent to 90.844. It had recovered overnight to 91.016, top since Jan. 12, before a drop in Wall Street stocks limited investor risk appetite and slowed the U.S. currency's rally versus its counterparts.
The greenback was up 0.1 percent at 108.900 yen. It retreated from a 2-1/2-month peak of 109.200 touched in the previous session when the S&P 500 and the Dow posted their largest losses since April 6.
The euro slipped 0.1 percent to $1.2217.
Sterling was virtually unchanged at $1.3981. It touched a one-month trough of $1.3919 in the previous session before bouncing back 0.3 percent.
The Aussie lost 0.2 percent to $0.7586, trading near a four-month low of $0.7576 set in the previous session.
The New Zealand dollar shed to $0.7102, its lowest since Jan. 4.
Bitcoin rose 5.6 percent on Tuesday, breaching $9,000 mark to an intraday peak of $9,458.87.