The dollar index extended the decrease for the 4th session in a row to trade a bit below 100 on Friday and was on way to post its strongest weekly loss in more than ten years.
A $2 trillion stimulus package announced by the Trump administration and a limitless asset purchase program launched by the Fed earlier in the week were enough to ease investors worries about funding and liquidity, pausing a the dollar demand, but the move was of short-term nature.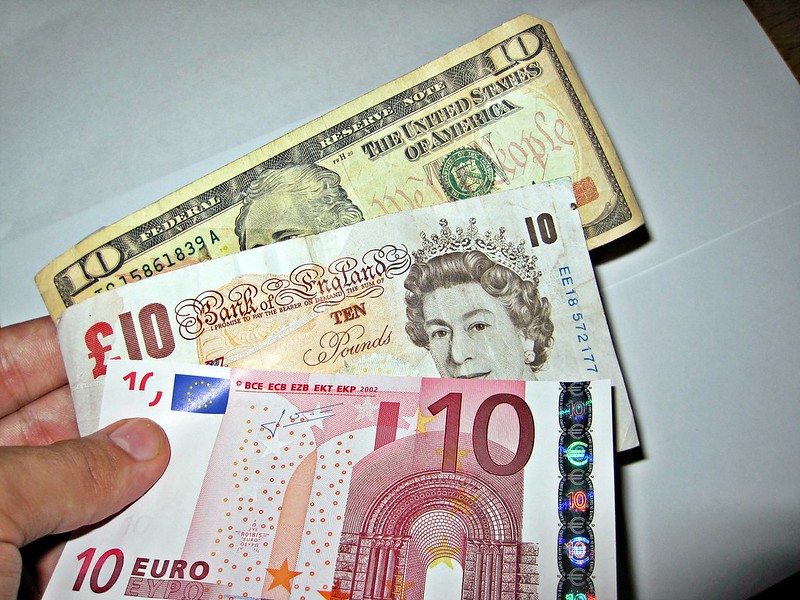 Photo: Flickr
Investors rely on measures announced by governments and the Central Bank, which soften monetary stance and offer programs to stimulate the economy.
The European Central Bank (ECB) has begun bill redemption worth €750B.
The number of applications for unemployment benefits in the U.S. over the past week increased sharply to 3.28M, while analysts, based on preliminary data, predicted growth of up to 1M. But the subsequent rise in Wall Street indices gave hope that the risky asset sale has not yet continued.
The dollar fell by more than 1 percent against the Japanese yen during the Asian trading, but pared losses, showing only a 0.45 percent drop, at 108,80 at 0845 GMT. The euro reversed also the movement, slipping by 0.30 percent to buck, to 1.1019 after a jump of 1.40 percent on Thursday.
The biggest changes among the major currencies were shown by the UK's pound, which rose by 2.8 percent on the eve, but lost the early gain and slipped on Friday by 0.26 percent versus the greenback, to 1.2154.
Recall, the Bank of England kept the base interest rate at 0.1 percent. The Monetary Policy Committee has confirmed its intention to increase the volume of the repurchase program of government bonds and corporate bonds by £200B to £645B.
The dollar index, tracking the buck value against a basket of 6 major rivals gained momentum, having added 0.07 percent, to 99,42 at 0853 GMT, whereas on the eve it dropped by 1.5 percent, logging its maximum decrease in almost 4 years.
The antipodean rivals showed mixed dynamics, with the Aussie gaining 0.12 percent, to 0.6067 and the Kiwi tumbling by 0.30 percent, to 0.5941.
Source: Reuters, Tradingeconomics