The dollar may end the week in the red amid a new large-scale program offered by the U.S. Federal Reserve on lending to small companies and a decrease in demand for safe assets due to signs of a slowdown in the spread of coronavirus.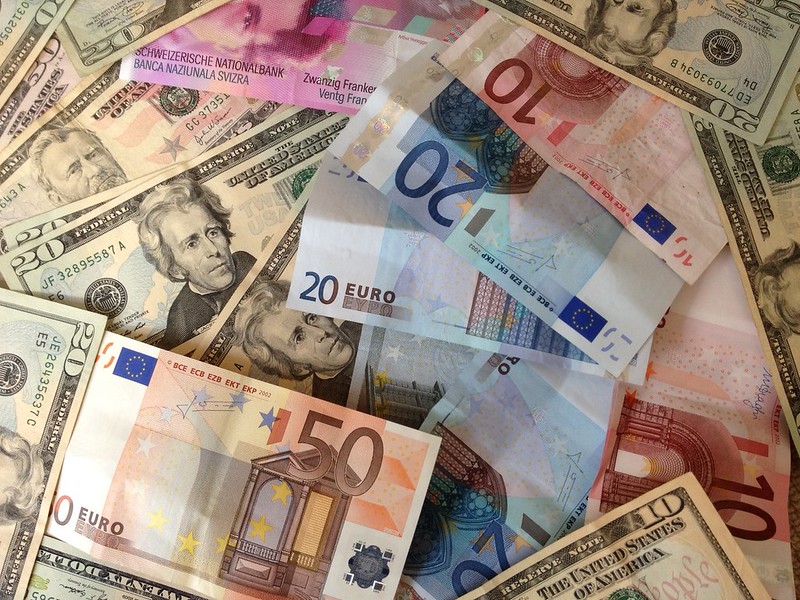 Photo: Flickr
The UK's pound rose versus the greenback and the euro as markets managed to take a breather after British PM Boris Johnson was transferred from intensive care unit, where he ended up with symptoms of coronavirus.
The pound gained 0.15 percent against the U.S. counterpart, to reach 1.2476 at 0813 GMT, being on way to end potentially the week with an increase of 1.6 percent.
Recall, the Fed launched on the eve a massive $2.3Tn program to support local governments, small and medium-sized companies to help the U.S. economy cope with the coronavirus pandemic.
The single currency meantime grew by 0.17 percent versus the greenback, to 1.0943, though the European currency may end the week with a 1.2 percent decrease.
The buck went down also against the Swiss franc by 0.12 percent, to 0.9655.
As for the Chinese yuan, it was trading virtually unchanged versus the dollar, being on track to finish the week with an increase of 0.9 percent.
Against the yen, the greenback eased by 0.15 percent, to trade at 108.39 at 0827 GMT, being steady for a week, as the infected number cases uptick and the introduction of an emergency state in Japan counteracted the dollar sale.
The currencies of oil-dependant countries also kept growing versus the U.S. currency, but the outlook remains ambiguous as the doubts weight whether that the OPEC+ deal seen to cut production to record amount will be sufficient to balance the collapse in global energy demand.
Source: Reuters