The U.S. dollar jumps on Wednesday due investors risk appetite decrease which on the eve was supported by hopes for easing the coronavirus crisis in Europe and New York.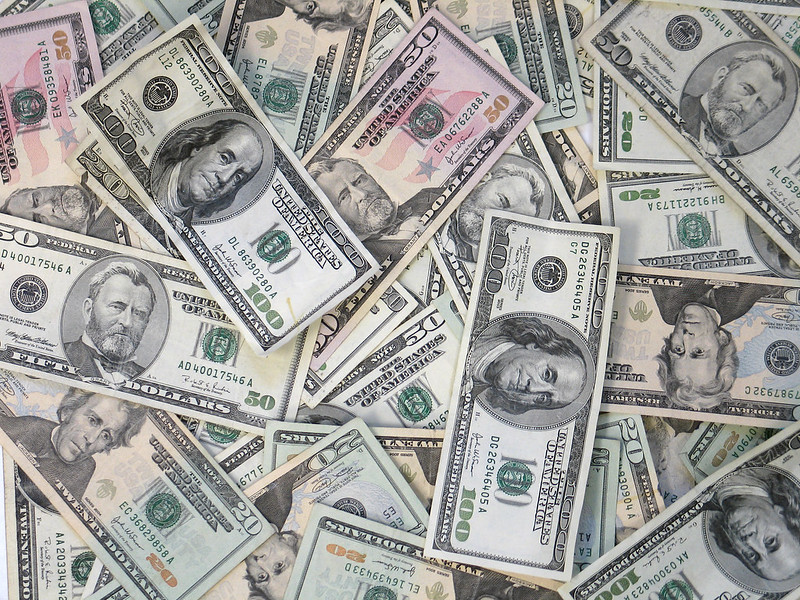 Photo: Flickr
The dollar rose against major currencies the day after its sharpest 2-weeks decline versus a basket of main currencies.
The U.S. currency grew the most against the risk-sensitive Aussie and Kiwi dollars, adding 0.64 percent to $0.6132 and 0.47 percent to $0.5946, respectively.
The Australian dollar also came under pressure after S&P downgraded Australia's sovereign rating outlook from "stable" to "negative". "Risk aversion and the U.S. dollar go hand in hand," said Ray Attrill, head of currency strategy at National Australia Bank in Sydney.
The UK's pound eased to buck by 0.38 percent, to 1.2298 at 0731 GMT. The euro as well tumbled against the greenback by 0.44 percent, to 1.0851.
The yuan in the offshore market stayed at around 7.0741.
Markets are awaiting the Fed's minutes release of the extraordinary session later on Wednesday, which may include additional comments on the extent of the potential economic downturn due to the coronavirus pandemic.
Source: Reuters