The dollar index, measuring the greenback value against its 6 main rivals grew by 0.33 percent, to 98,69 at 1022 GMT, as investors turned again to safe havens amid increasing worries about the impact of the virus as the number of new cases spreads rapidly globally.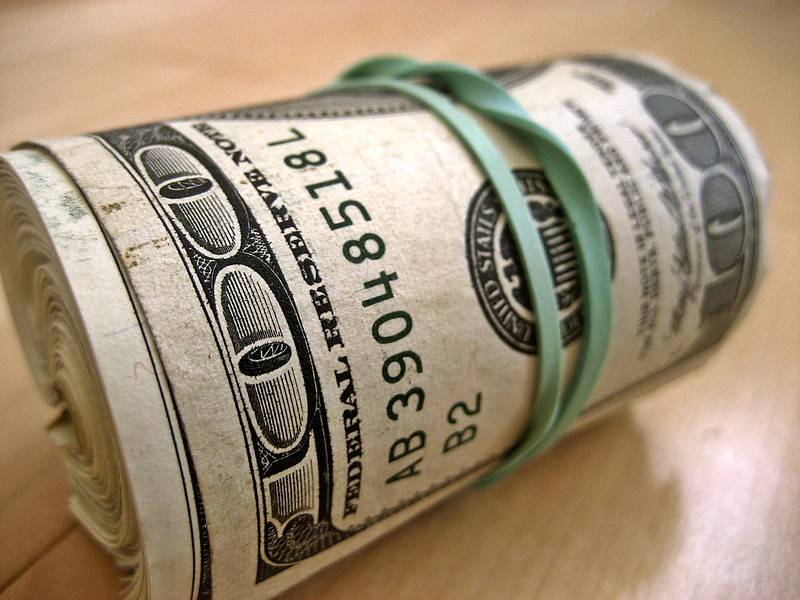 Photo: Flickr
Recall, last week, the buck tumbled by 4 percent, marking its sharpest drop since March of 2009, as funding and liquidity needs alleviated after the Fed announced a unlimited asset purchase program, whereas the Congress passed a $2.2Tn stimulus package.
So, the demand for safe haven again gains momentum and the dollar as well as the yen are growing amid the coronavirus crisis.
The dollar halted its weekly drop, while the safe yen grew on Monday amid tightening restrictions around the world, with investors getting ready for a protracted period of uncertainty.
U.S. dollar appreciates against the UK's pound, euro and antipodeans. The pound went down by 0.54 percent, to 1,2381, the euro lost 0.49 percent, to 1.1080. The Aussie and the Kiwi eased both to dollar by 0.09 percent, to 0.6154 and 0.47 percent, to 0.6014 at 1030 GMT.
The U.S. dollar depreciated against the Japanese currency by 0.23 percent, to 107,73 rose 0.1% to 107.71. Both the buck and the yen rose steadily to the currencies of developing markets.
The weekend brought even more bad news regarding the struggle against coronavirus. The total number of deaths in the world has reached almost 34,000. The United States has become a new epicenter: the number of infections in the country has exceeded 137,000, and the number of deaths has reached 2,400.
The U.S. President who previously spoke about the resumption of the economy reopening by Easter, on Sunday extended the restrictions until April 30.
The Chinese currency grew by about 0.3 percent to 7.1111 a dollar in offshore market on Monday, after the PBoC unexpectedly cut the interest rate on reverse repurchase agreements by 20 bp, the most in approximately half of a decade, from 2.4 percent to 2.2 percent, as policymakers tried to deliver more incentive measures to buoy the economy struggling with the virus epidemic.
Moreover, the central bank pumped CNY 50B ($7B) into cash markets through seven-day reverse repos, after a 29 trading days pause with no fresh fund injections through the liquidity tool.
Source: Reuters, Tradingeconomics