Wall Street inched down for a second day in a row in early trading on Tuesday, with the Dow slumped about 250 points, dragged down by a rise in bond yields and a fall in healthcare sector.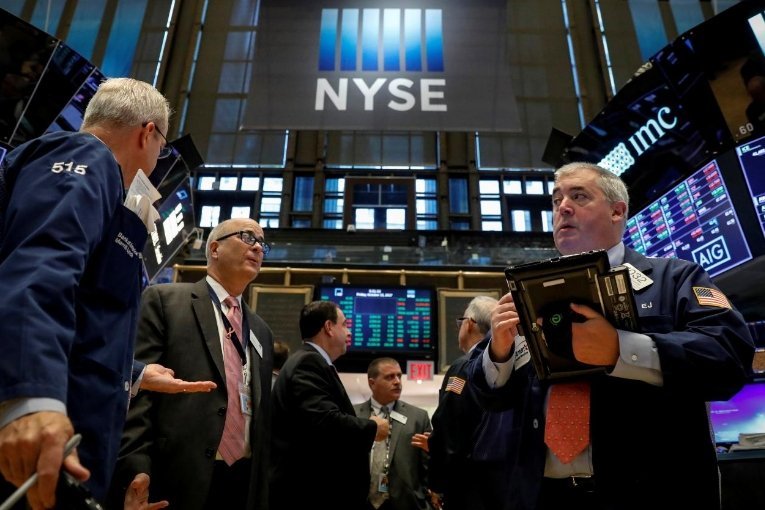 Photo: Reuters
The Dow Jones Industrial Average dropped 0.94 percent, to 26,189.65. The S&P 500 edged down 0.85 percent, to 2,829.21. The Nasdaq Composite tumbled 1.05 percent, to 7,387.75.
Investors focused on the appeal of U.S. President Donald Trump to the Congress, the Federal Reserve's meeting on Wednesday, and fresh data on the U.S. labor market. In addition, a number of large companies will report their financial statements for the fourth quarter.
Shares of U.S healthcare companies fell sharply after Amazon, Berkshire and JPMorgan announced the creation of an independent technology company to provide medical services to employees in the US and their families. Express Scripts lost 10%, United Health - 4.1%.