Wall Street shares were approximately unchanged on Tuesday, as investors remain cautious over a possible Sino-U.S. trade deal due to reports that President Trump is under pressure on more tariffs' relief as part of 1-phase of trade agreement.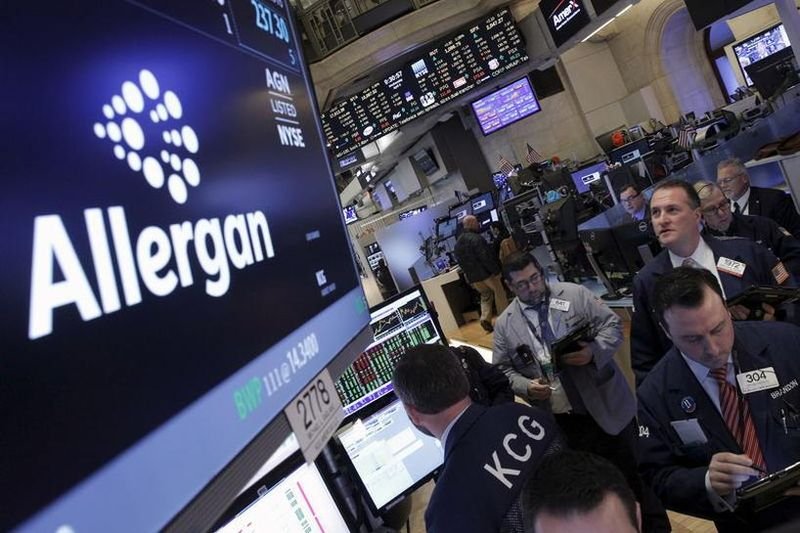 Photo: Reuters
The Dow Jones and the Nasdaq Composite equity benchmarks gained 0.11 percent and 0.02 percent to 27,492 and 8,434 respectively, whereas the S&P 500 eased by 0.12 percent, to touch 3,074.
Traders and investors are focused on a preliminary development between Washington and Beijing, which are discussing the rolling back at least some retaliatory duties that were imposed by both sides, but it is still unknown where two leaders are ready to meet for to sign the long-awaited agreement.
The ISM data showed on Tuesday an increase in the U.S. services sector having changed from 52.6 in September to 54.7 points in October, though markets expected a 53.8 gain.
Meanwhile, the U.S. foreign trade gap widened by 4.5 percent, to $52.5 billion compared with the revised figure of $55 billion in August. This is the minimum level for the last 5 months. The reading almost coincided with the forecast.
On the corporate field, Shake Shack shares tumbled by 20.64 percent on Tuesday after company's announcement of a temporary closure of its units in 2020 for upgrading works.
Meanwhile, Walgreens securities gained 2.62 percent on Tuesday on news, that company plans to go private.
The Kroger supermarket chain capitalization grew by 11.4 percent on the announcement of a $1 billion share buyback program roll-out.
The Allergan securities dipped by 0.2 percent, although this Irish pharmaceutical company has better indicators than expected.
Chesapeake Energy shares crushed by 17.95 percent after the energy company reported a stronger-than-expected net loss, the income reading also declined more than forecasted.