Wall Street tumbled in extremely volatile trading on Monday, with both the S&P 500 and Dow Industrials indexes falling more than 4.0 percent, as the Dow posted its largest intraday drop in history with a nearly 1,600-point decline.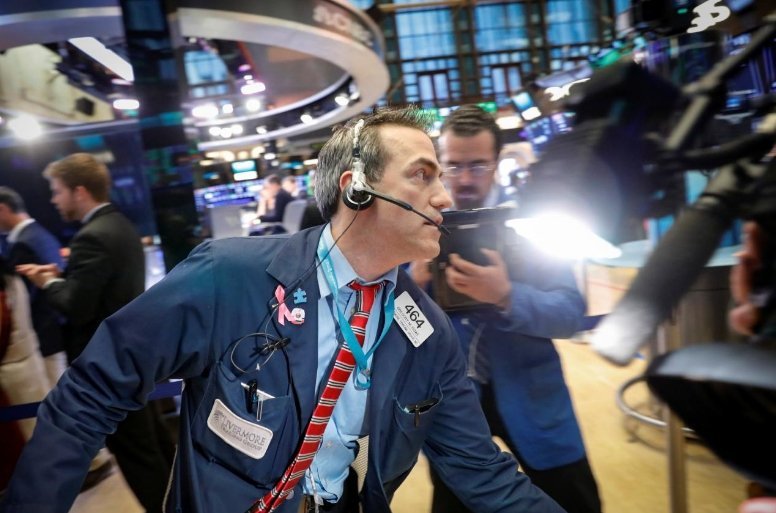 Photo: Reuters
The Dow Jones Industrial Average fell 4.6%, to 24,345.75 and the S&P 500 dropped 4.1%, to 2,648.94. The Nasdaq index lost 3.8% to 6,967.
A frantic sell-off in equity markets came amid amid rising bond yields and expectations of higher inflation.
Over the last two trading days, U.S. major stock indexes lost about 6-7%.