The ECB announced that it will terminate the policy of massive stimulus till the year's end, but it intends to leave interest rates without change until mid-2019.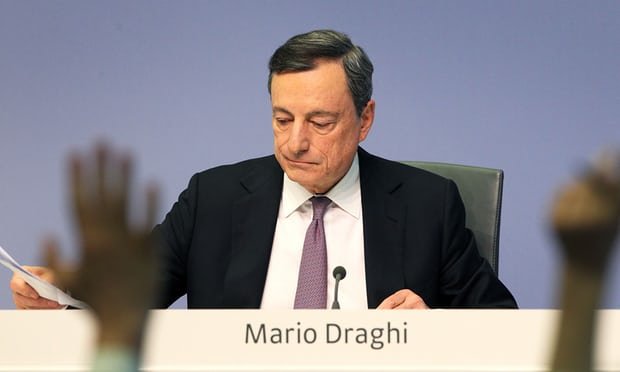 Photo: Daniel Roland/AFP/Getty Images
In case incoming data coincided with the ECB's projections, it would prolong its routine monthly bond acquisitions to the fourth quarter of 2018, but the rate would be slower, the bank said.
Thus the program looks to last till December, given that the economy of euro zone stays robust. Apart from that the central bank mentioned that the next rate lift would likely be put off till the middle of 2019, but it will consider the data.
The euro slipped one cent versus the dollar to $1.1721 on news.