Wall Street stocks dropped on Friday, retreating from a sharp sell-off in the previous trading session, as a result of Trump's threat of imposing new 10 percent tariff on $300 billion of China's goods. The situation was worsened by U.S. job report release, which showed a growth slowdown in July, meeting market expectations.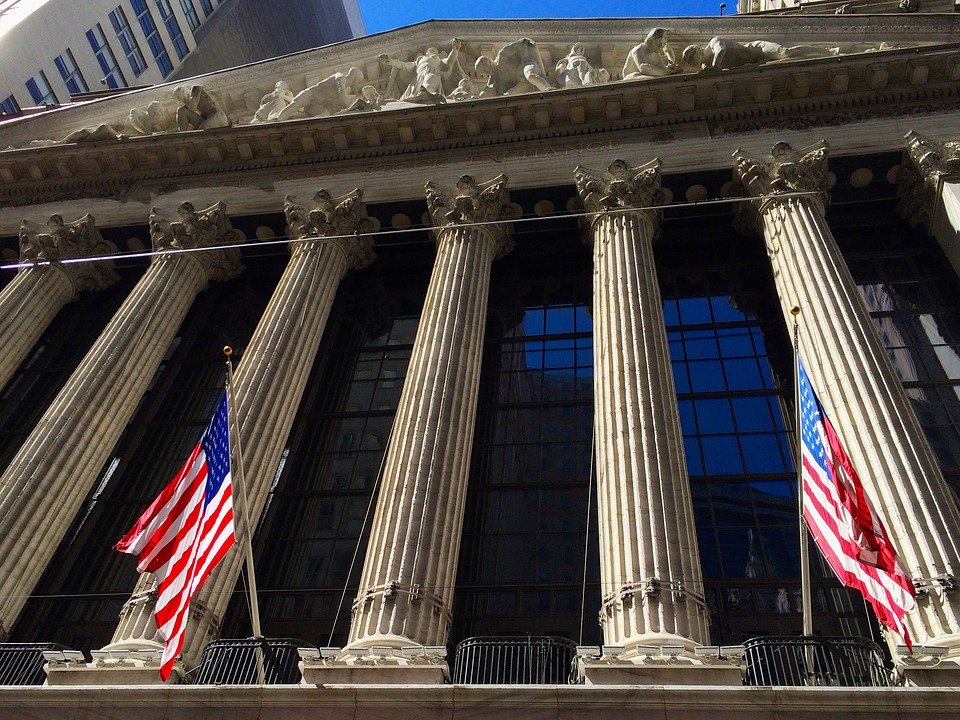 Photo: Pixabay
U.S.economy was able to add 164 thousands of new nonfarm payrolls in July this year. A marked increase in the number of jobs was seen in professional and technical services (+31,000), health sector (+30,000), social assistance area(+20,000), and financial services (+18,000).
To top it off the unemployment rate remained the same at 3.7 percent in July, meeting also market expectations.
There were several economic reports, released on Friday, including consumer sentiment indicator, which grew from previous month 98.2 to 98.4 in July on jobs data, while current business conditions index dropped from the border line of 50 downwards 43.5 in July, thus marking the lowest result since May, 2016.
It's vital to note here also the data on U.S. trade deficit, which slightly changed from $55.3 billion in May towards $55.2 billion in June, falling short of analysts expectations of $54.6 billion, where the exports and imports figures showed a 2.1 percent and 1.7 percent drop respectively.
The Dow Jones eased by 0.99 percent, to 26,320; the S&P 500 dropped 1.16 percent, to 2,919 and the Nasdaq dipped by 1.75 percent, to 7,969 on Friday, at 14.47 GMT.
NetApp securities fell by 20.48 percent after company changed its forecast downward for Q1, blaming an easing macro environment.
Here are some more individual stocks, which went sharply down on Friday: Cisco Systems (-4.12), Apple (2.98), Goldman Sachs (-2.84), IBM (-2.59), Visa (-2.41), Caterpillar (-2.22), General Electric (-2.18), Microsoft (-1.83), Intel (-1.64), Chevron (-1.83), JPMorgan Chase (-1.20), Exxon Mobil (-1.28), Walt Disney (-1.21), etc.