EM stocks settled down on Thursday as news of refreshed U.S.-China trade talks calmed investor worries, though currencies of Emerging Markets were mixed against a the U.S. dollar.
The MSCI's EM equity index recovered from recent losses and gained 0.15 percent after China's Commerce Ministry comments, that both sides plan to meet in September and that from their part they didn't want trade dialogue to protract so much rather to solve this issue calmly.
The readiness to sit down at the negotiating table appeared just a day later when Trump administration announced officially an extra 5 percent tariff on Chinese imports on additional $300 billion.
Chinese stocks finished trading a bit lower, whereas the most part of EM markets closed up, including South Africa, Russia, Taiwan and Hong Kong, having added from 0.3 percent to even 1.00 percent during European session.
One should mention the Chinese yuan became stronger by 0.23 percent against the U.S. dollar, at 7.1518 at 10.41 GMT, breaking a ten-day down-run after a central bank's fixing.
EM were stirring the pot this month in connection to Sino-U.S. dispute deepening, which raised the risk of a potential global recession, pushing thus the MSCI index of EM currencies towards its worst monthly loss, last time seen in May 2015.
The Turkish currency remained approximately unchanged after statistical data, that showed the foreign trade deficit contracted to 46.9 percent in July at annual rate, while another figure demonstrated that the number of tourists grew from, but still fell short of the prior data (16.7 percent in July vs 18.1 percent in June).
The South African rand surged by 0.39 percent, at 15.336 by 10.53 GMT, being too close to its worst monthly loss in a year.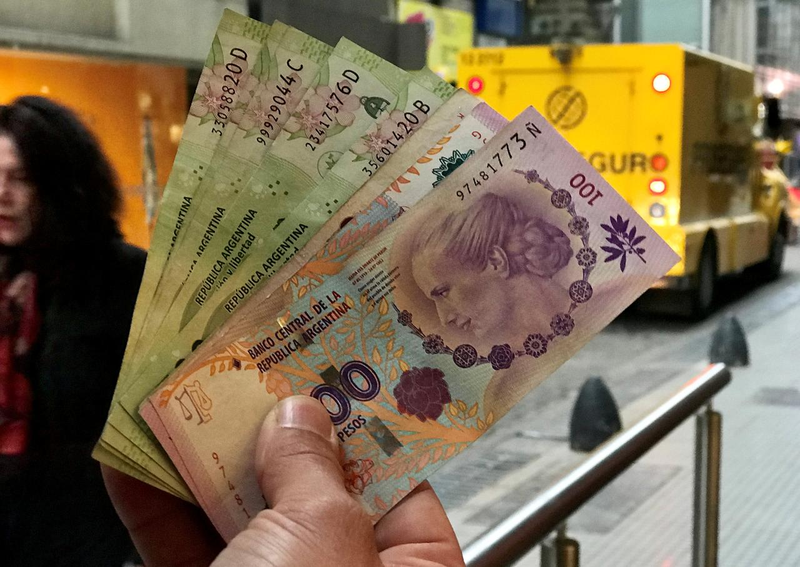 Photo: Reuters
Market participants' focus remains on Argentina's market and sovereign bonds and the possibility of debt maturity extension. Argentine peso dived 2.96 percent against the U.S.dollar at 57.94.