Essar Oil (UK) plans to propel U.S. oil processing at its 200,000 barrels per day Stanlow refinery by March to achieve a 40 percent growth from a current 35 percent, according to its Chief Executive Officer comments got on Monday.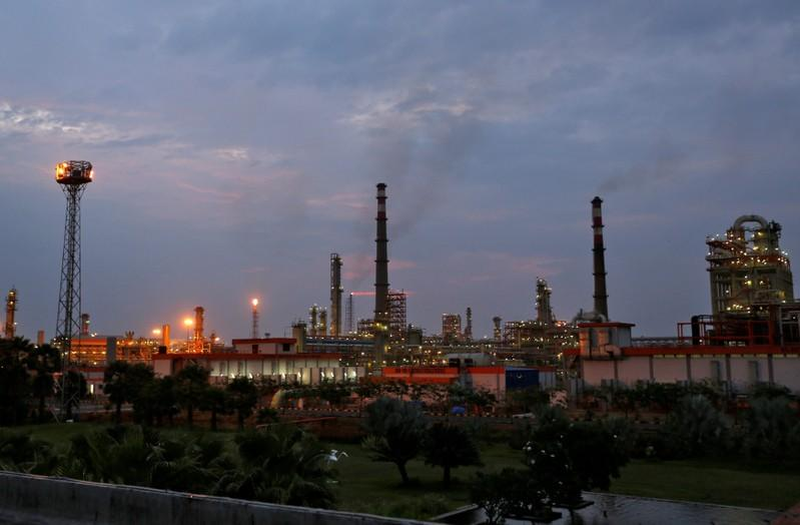 Photo: Reuters
Moreover the spokesman added that Essar Oil (UK) is in talks with some companies "strategic partners" aiming to sell the controlling interest in its Stanlow Oil Terminal in order to leverage its asset portfolio. The business is evaluated at near $1 billion.
Recall, Essar Oil India had acquired Stanlow refining venture from Shell in 2011. Thereafter a series of modifications followed, including closing of several units in company's run for profitability. Stanlow's current gross refining efficiency amounts $9.5-10/bbl, according to company's Chief Executive Officer data.
On top of that Essar Oil (UK) is going to enhance the number of retail fuel stations from current 72 to 500 in 5 years. It's important to note, that the company also imports fuel material and assures that it occupies a 16 percent share of the oil market.
By the way oil prices began to grow on Tuesday, with WTI benchmark, that rose by 0.29 percent, to $58.05 per barrel, while Brent futures with delivery in November got a 0.18 percent rise, to touch $62.70 per barrel at 8.25 GMT.