ECB is developing measures to maintain liquidity to companies heavily affected by the Covid-19 outbreak, according to three sources familiar with the discussions following Reuters report.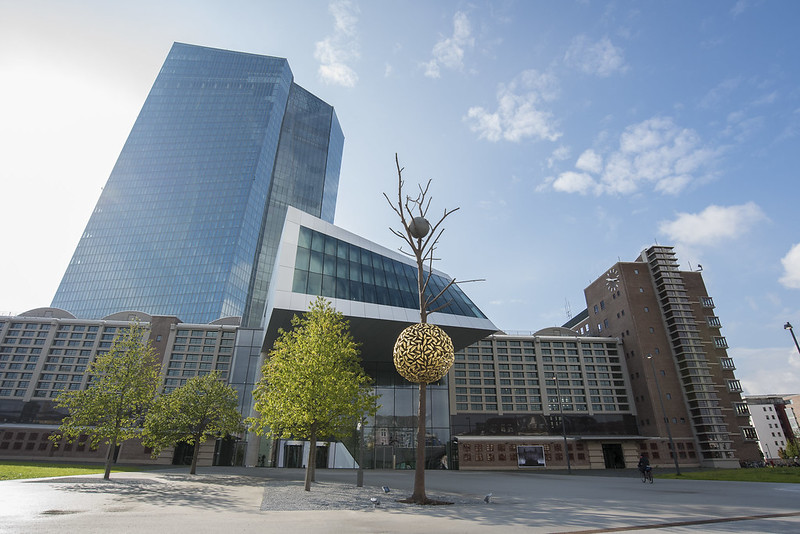 Photo: Flickr
One of the potential incentive steps may include an aimed long-term refinancing operations (TLTRO) targeted at small and medium-sized businesses, which are at risk of being hardly damaged by the economic downturn.
According to sources, no decision has yet been made and the preparatory process will take some time.
The ECB representative withheld comments. Meanwhile, the Central Bank Chief Christine Lagarde said the previous day that the regulator is ready to implement "appropriate and targeted" measures.
ECB has already laid the groundwork for such a scenario, but the board of governors has not yet discussed it, so the mechanism will undergo a thorough analysis before implementation, sources said.
Some members of the ECB Board of Governors believe that the problem is of short-term nature and generally is outside the monetary policy range, therefore, it requires mainly budget policy measures, a 4th source added.
Meanwhile, the single currency continues to drop against the U.S. dollar, being lower by 0.41 percent, to reach 1.1101 at 1329 GMT, after registering a 3 percent increase during the last 7 trading session in a row due to expectations of a rate cut seen to have place already next week to offset the economic effects of the Covid-19 uptick.
Euro zone consumer prices grew more slowly in the previous month than in January as markets expected (1.2 percent vs 1.4 percent), according to EU Statistics office Eurostat data, as virus spread globally depressed oil rates.
Recall, the ECB aims to keep inflation below but close to 2 percent over the medium term.
Source: Reuters, Marketwatch