European stock markets went down by as much as 2 percent on Friday after U.S. president announcement of new tariffs on China, sending trade-sensitive mining and carmakers into a sudden slowdown.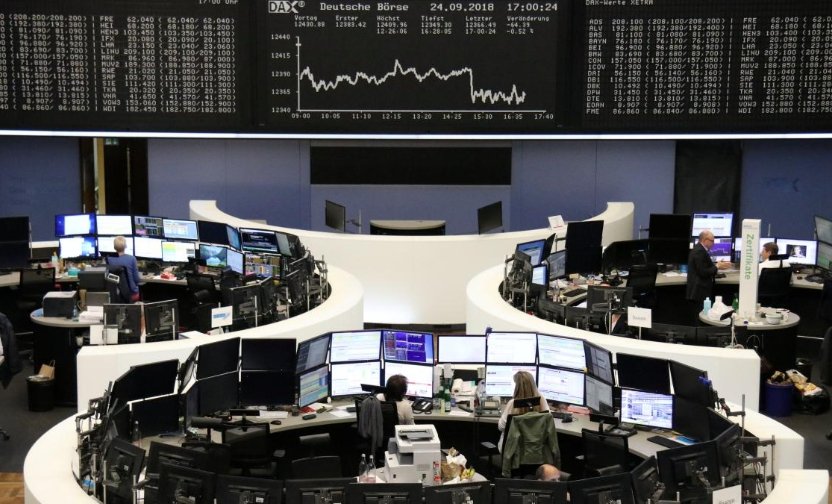 Photo: Reuters
The composite index of the region Stoxx Europe 600 fell by 2.5 percent, to 378.15 points.
The UK's FTSE 100 and Italian FTSE dropped by 2.34 percent and 2.41 percent respectively, touching the levels of 7,407 and 21,046. The German DAX and the French CAC 40 collapsed by 3.11 percent and 3.57 percent, to 11,872 and 5,359 respectively. Spain Ibex 35 index was that one, which lost the less, with a 1.56 percent tumble, towards 8,897.
Even strong statistics in the EU failed to stop the decline of the market.
EU retail sales grew by 1.1 percent in June, at a record pace since November 2017, while the same sales on the yearly basis increased by 2.6 percent, the maximum since February.
The IAG shares grew by 6.93 percent on Friday after the third largest air group in Europe, which includes British Airways, Iberia and Vueling, increased pre-tax profits in the second quarter by 20.3 percent to 921 billion euros.
Shares of European semiconductor manufacturers Dialog Semiconductor went down by 4.5 percent, so did Infineon Technologies shares, having tumbled by 6.27 percent, as U.S.-China relationship weighs.
Allianz SE shares plummeted by 3.54 percent, despite the fact this largest European insurer increased its net profit by 13 percent in Q2 by market value and revenue.
The capitalization of Ferrari NV decreased by 4.3%. The Italian manufacturer of sports cars in the Q2 of 2019 increased its net profit by 14 percent, revenue - by 9 percent, and car sales - by 8 percent.