European stock markets were mostly dropping on Tuesday as an Apple's revenue warning from Apple raised eyebrows through the tech area, hitting iPhone parts makers and underscoring the impact of the Wuhan virus outbreak on global supply chains.
Apple's Frankfurt-listed stocks lost nearly 5 percent after the tech giant said it would miss its March sales outlook for three months period due to the pandemic, which claimed more than 1,800 lives and forced companies to stop operations.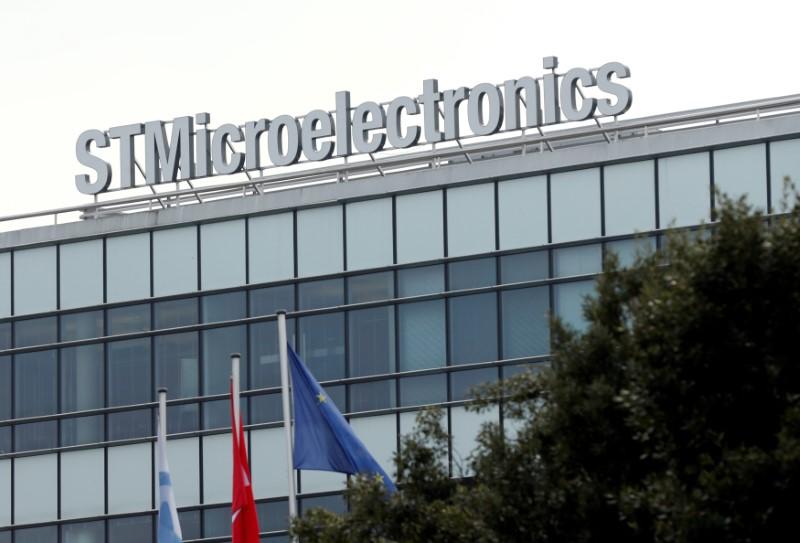 Photo: Reuters
Meantime STMicroelectronics and Dialog Semiconductor securities, which provide parts to Apple, decreased by 1.67 percent and 5.33 percent, respectively on Tuesday at 1015 GMT.
The tech-heavy German DAX tumbled by 0.76 percent, to 13,679, while the European tech subindex lost 1 percent.
There exists a possibility that early gains for the sector (+7 percent) due to easing global trade tensions may broadly reverse in view of the fact that China has a significant role in the tech supply chain.
The main index of the region STOXX 600 declined by 0.53 percent, to 429,71 on Tuesday, having finished the previous session at a record high after China announced new stimulus measures to alleviate Covid19 economic impact.
However, Apple's warning, along with data of a weaker-than-expected recovery in the Chinese factories, rapidly cooled any optimism.
Other China-dependent sectors in Europe, such as vehicle makers and basic resources went down by more than 1 percent each. It's vital to mention, that the two heavily rely upon Chinese demand for their products, with several vehicles makers also producing parts in the country.
UK's FTSE eased by 0.45 percent, to 7,399;

France CAC 40 lost 0.54 percent, to 6,053;

Spain's IBEX 35 was too close to flat level with a 0.01 percent decline, to 10,021;

Italy's FTSE MIB was the only gainer with a 0.29 percent rise, to 25,193.
On the individual stocks, lender HSBC Holdings shares decreased by 4.7 percent, affecting hardly the STOXX 600 index after it said it would lose $100 billion in assets and cut 35,000 jobs for a period of three years amid major restructuring.
Tekmar Group securities collapsed by nearly 33 percent after pipeline gear maker said the virus spread had curbed all shipments to China.
The bright spot for Tuesday were stocks of defensive sectors utilities and real estate.
Source: Reuters