EU stocks moved up today, regaining some of yesterday's drops caused by a global sell-off, though the picture was different in the U.S. and Asia.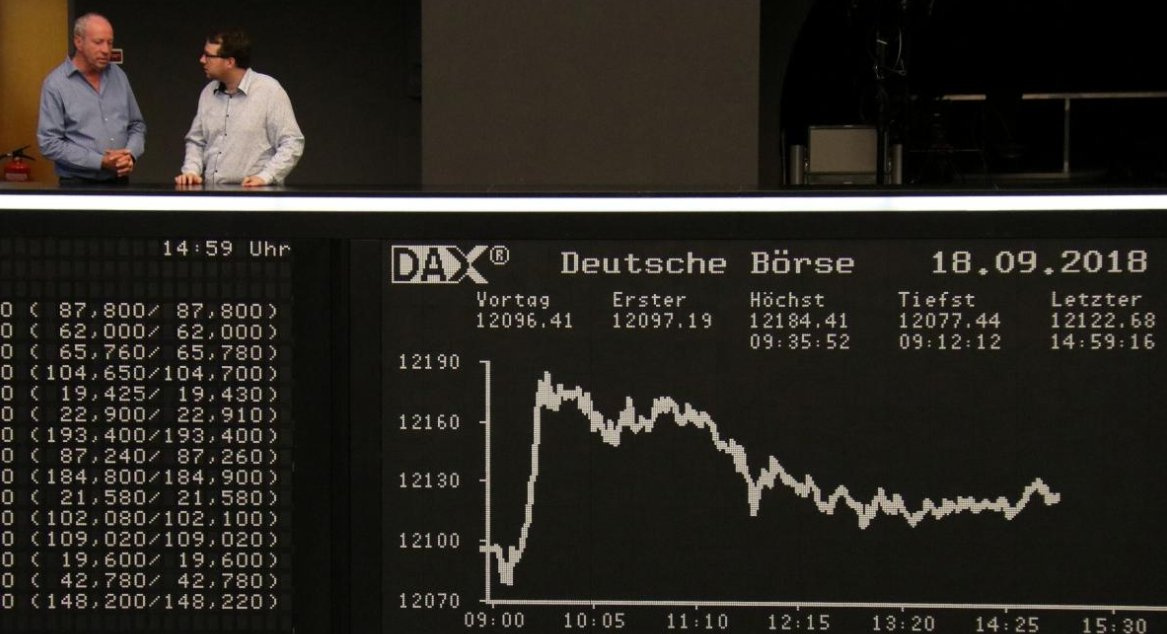 Photo: Reuters
The STOXX that plunged 3.2% in the past session on the possibility of renewed trade tussles between the United States and China, added 1.2% during this trading.
The week was a mess for Europe's shares, as the FTSE100 reached its lowest point from the Brexit vote, whereas the DAX was continuously descending, logging 20% loss from the highest marks reached in the year, Hewson of CMC Markets commented.