Shares of mining companies, as well as auto and tech sectors, gained on Monday, driving Europe's main indexes higher after U.S. and Chinese presidents agreed to a 90-day truce in their trade relations.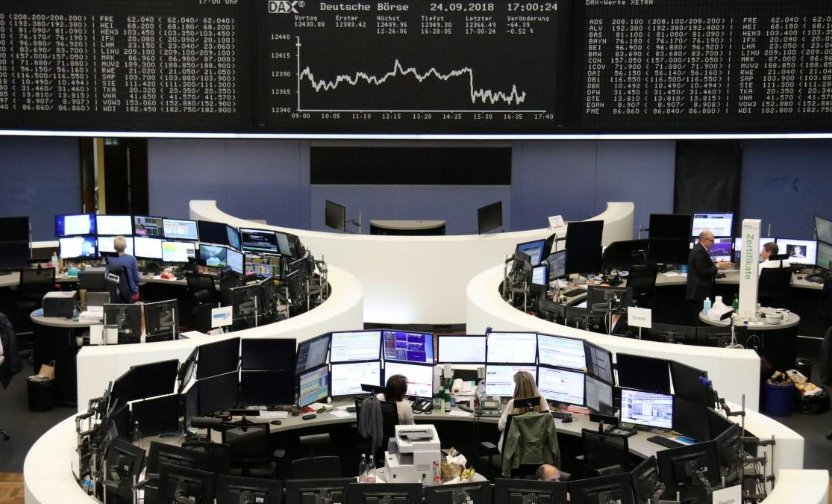 Photo: Reuters
The pan-European STOXX 600 soared 1.3 percent to 362.13.
Frankfurt's DAX rose 2.2 percent to 11,506.67, Milan FTSE MIB advanced 1.9 percent to 19,551.22 and Paris CAC 40 added 1 percent to 5,054.11. London FTSE 100 jumped 1.8 percent to 7,104.51.
Financial stocks led the surge as traders cheered results of G-20 meeting. Mining sector edged up 5.1 percent and autos leaped 4.2 percent after U.S. President said his Chinese counterpart agreed to lower import tariffs on American-made cars.
The crude sector gained 2.7 percent in the run up to this week's OPEC meeting.