The stocks of the European region decrease on Friday as investors remained cautious of the economic impact of the Wuhan pandemic on the bloc, despite the recent data showed a stronger-than-expected growth in business activity in the ongoing month
The pan-European STOXX 600 index slipped b y 0.06 percent, to 429,93 at 1148 GMT and was on track to end the week lower due to virus uptick in other countries.
Recall, the main index of the European region registered earlier record highs on news of the coronavirus lowering The index had reached new peaks earlier in the week as data indicated a slight downturn in the outbreak, in a way proving some forecasts that the crisis might burst by April.
According to the latest figures the disease outbreak claimed already more than 2,000 lives so far and paused industrial activity in China, causing severe disruptions for several European producers that supply and source goods from one of the EU's biggest trading partners.
Meantime, IHS Markit's euro zone flash composite purchasing manufacturers' index (PMI) showed on Friday that business activity extended more speedy than markets awaited, although expansion turned to be slow enough.
So, investors will have only to wait for the final data due to be posted in early-March.
UK's FTSE and Spain's Ibex 35 eased both by 0.25 percent, to 7,417 and 9,905 respectively at 1204 GMT.
Germany's DAX managed to recover some early losses after the interim IHS reading showed the business activity in Germany occurred to be better in February, than it was expected earlier.
Commodity-related EU subindexes, including basic resources and oil and gas areas led the losses on Friday, descending by approximately 1 percent each.
France CAC 40 slipped by 0.18 percent, to 6,051, while Italy's FTSE MIB lost 0.42 percent, to reach 24,974.
On the individual stocks, the UK's brand Burberry Group shares dropped by 2.06 percent after Jefferies lowered the stock's price target, mentioning that the brand was one of the most exposed ones to the virus uptick. Pearson securities tumbled by 4.35 percent, Royal Dutch also lost 1.89 percent on Friday, whereas Berkeley Group, Fresnillo and Centrica were among the best performers during the session with a rise in shares value by 2.65, 2.31 and 2.03 percent.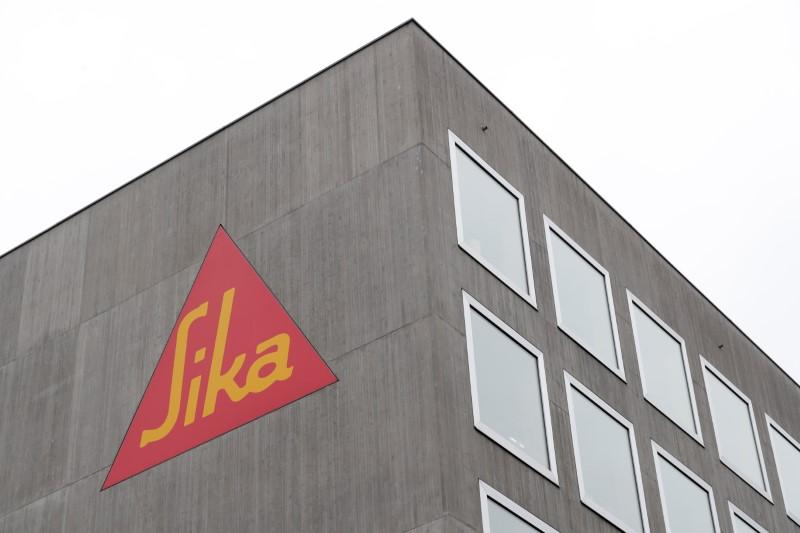 Photo: Reuters
Swiss construction chemicals maker Sika AG went down by 2.5 percent after it posted a dull annual operating profit, upsetting the analysts.
Atos gained 2.46 percent, while Valeo lost 3.27 percent at 1214 GMT. Daimler securities eased by 1.71 percent, while Deutsche Boerse jumped by 1.44 percent.
Source: Reuters