The most European shares slipped on Tuesday with only FTSE 100 boost and a light FTSE MIB trying to recover after China weakened its economic growth targets, thus having propelled the concerns over global economic growth.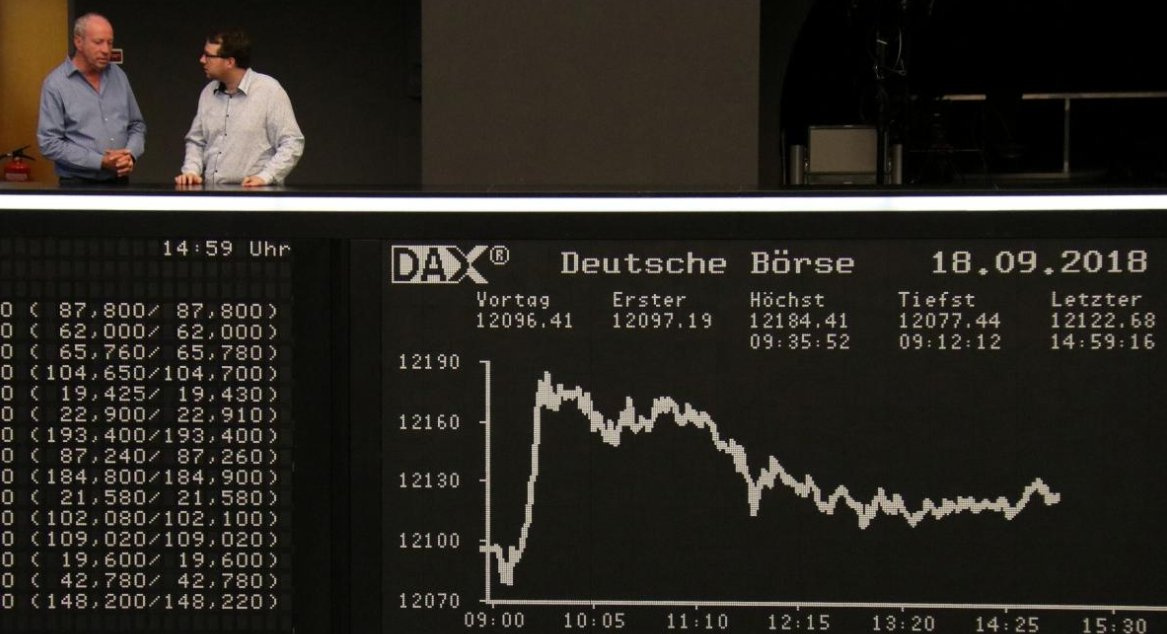 Photo: Reuters
The pan-European STOXX 600 inched up 0.02 percent at 375.02.
The UK's FTSE 100 index grew by 0.38 percent to 7,161.32, whereas Germany's DAX and France's CAC 40 slipped slightly by 0.06 percent and 0.04 percent respectively.
Spain's Ibex 35 showed the same loss as DAX by 0.06 percent at 9,254.50, while Italy's FTSE MIB was the second European index, which showed a 0.06 percent recovery at 20,730.21 at 11.20 GMT.
After China's service sector data the automotive sector and the suppliers were among the Tuesday's losers, with Volkswagen, Daimler and Continental in first rows.
Vodafone grew by 2.3 percent on an announcement about plans to issue convertible bonds worth 4 billion euros in order to finance Liberty assets takeover.