European stocks began to fall on Thursday after Washington took Huawei to the list of threats to the country's security, which only exacerbated the already tense relations between the U.S. and China.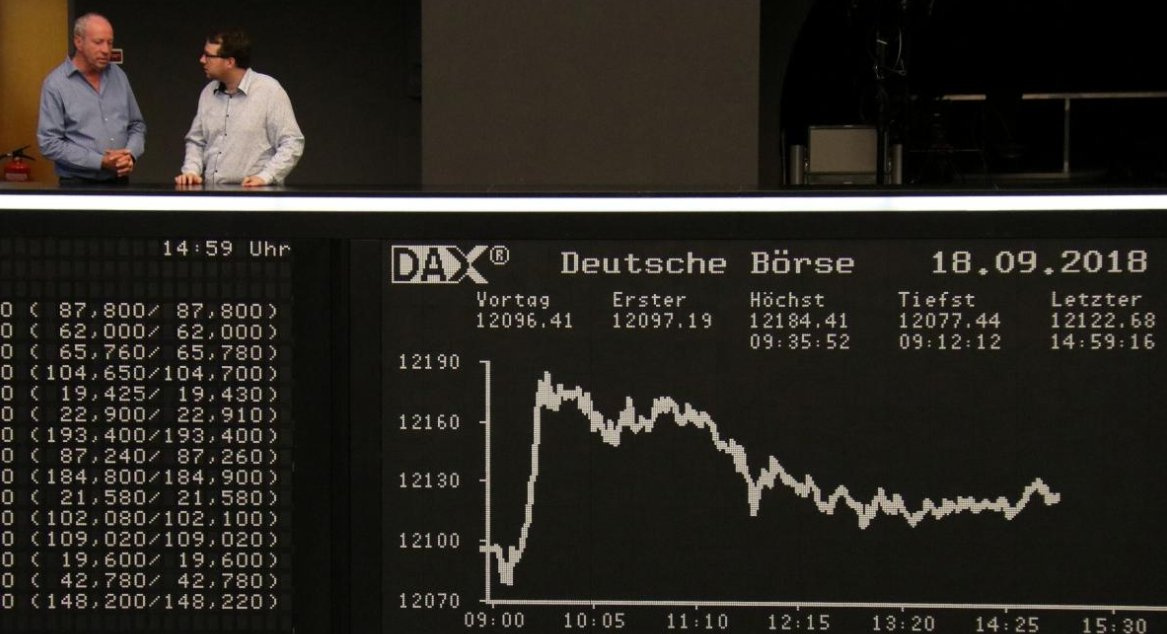 Photo: Reuters
The pan-European STOXX 600 index fell by 0.15 percent to 377.63 at 9.57 GMT.
The DAX went down by 0.13 percent to 12,083.42;

CAC 40 and FTSE MIB lost 0.24 percent each to 5,361.11 and 20,812.35, respectively;

FTSE 100 decreased by 0.17 percent to 7,284.39;

IBEX 35 dropped by 0.11 percent to 9,167.30.
Reports that U.S. President Donald Trump plans to postpone the introduction of tariffs on imported cars and parts, supported European markets on Wednesday and helped them grow by the end of the trading session. But auto industry stocks went down again on Thursday.
The investors' asses on Thursday also the incomes and new deals of regional companies.
For example, Thyssenkrupp, whose shares have fallen recently, jumped suddenly by 5.90 percent at 10.04 GMT after Reuters reported that Kone, a Finnish company specializing in cranes, elevators, escalators and other lifts could claim the merger of a German conglomerate unit covering the production of elevators, on the conditions that the price request is 14 billion euros ($15.7 billion). Kone shares jumped by 5 percent in early trading in Europe.
Nestle SA announced that it had begun negotiations on the sale of its skin care business to a consortium headed by EQT Partners, a private joint-stock company, in a deal worth 10.2 billion Swiss francs ($10.12 billion). Shares of Nestle rose by 0.36 percent at 10.09 GMT.
The value of the British company's shares Burberry slipped by almost 4 percent after it reported the same revenue level per year, moreover, the company expects the same stability in the coming year. These results led to a drop in quotes among such companies as LVMH, Hermes and Kering, in the range of 0.5-1.14 percent tumble.
British CYBG Plc, owner of Clydesdale and Yorkshire Bank, fell by more than 3% a day after its results showed that the company's profit rose to 42 million pounds in the first half of the year, whereas over the same period of 6 months last year there were losses of 95 million pounds.
Thomas Cook shares fell by 16.25 percent after the travel company claimed a loss, citing economic and political uncertainty, which will have the same effect on earnings in the summer.