European equities across region try to rebound from nearly 7-year lows on Thursday, as another set of unprecedented stimulus moves by the ECB gave the markets hope that they may cope with the serious crisis, which swept the continent in connection to the coronavirus cases uptick through the region.
The ECB in the framework of its emergency meeting prior day announced a new program to buy bonds worth €750B in an attempt to contain the effects of the coronavirus pandemic on the eurozone economy.
ECB Chief Christine Lagarde added that "there are no limits to our commitment to the euro," reminding many of the usual phrase "whatever it takes" from Mario Draghi, her antecedent.
The pan-European STOXX 600 index rose by 1.4 percent at early start, but failed to remain positive and went down by 0.52 percent, to 278,21 at 1045 GMT. The only three equity benchmarks in France, Italy and Spain in the green, where Italian shares led the gains, with a 1.53 percent growth, to 15,352. Spain's and France indexes rose by 0.68 percent, to 6,317 and by 0.35 percent, to 3,767.
UK's FTSE 100 and Germany's DAX eased both by 1 and 1.29 percent, to reach 5,029 and 8,333 respectively.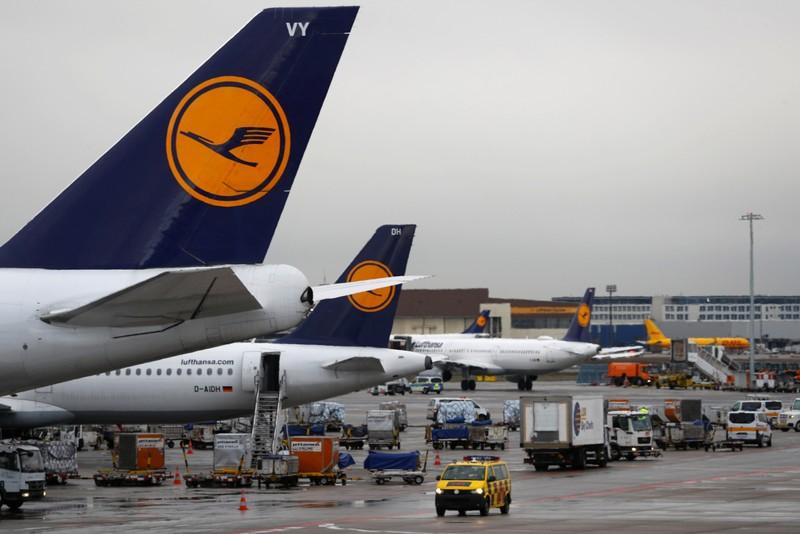 Photo: Reuters
The banking and energy sectors grew at the start of trading, whereas the tourism stocks extended falling, by a 3 percent on Thursday, as concerns over the complete collapse of the sector weigh.
German Lufthansa said Thursday that the aviation industry may not survive without government assistance if the outbreak continues for a long time.
Merck lost 5.96 percent on Thursday. SAP slipped by 2.93 percent, Volkswagen shares eased by 3.14 percent, whereas Deutsche Bank managed to gain 3.32 percent.
Rio Tinto securities went down by 3.95 percent, British American Tobacco shares also registered a 4.37 percent drop. Meantime Royal Dutch Shell rose by 3.41 percent, HSBC gained 2.71 percent.
Source: Reuters, Marketwatch