European shares pulled back in the negative territory on Thursday, as investor concerns over slowdown in the global economy, risks of increasing U.S. interest rates and trade wars outweighed important progress in tough Brexit talks.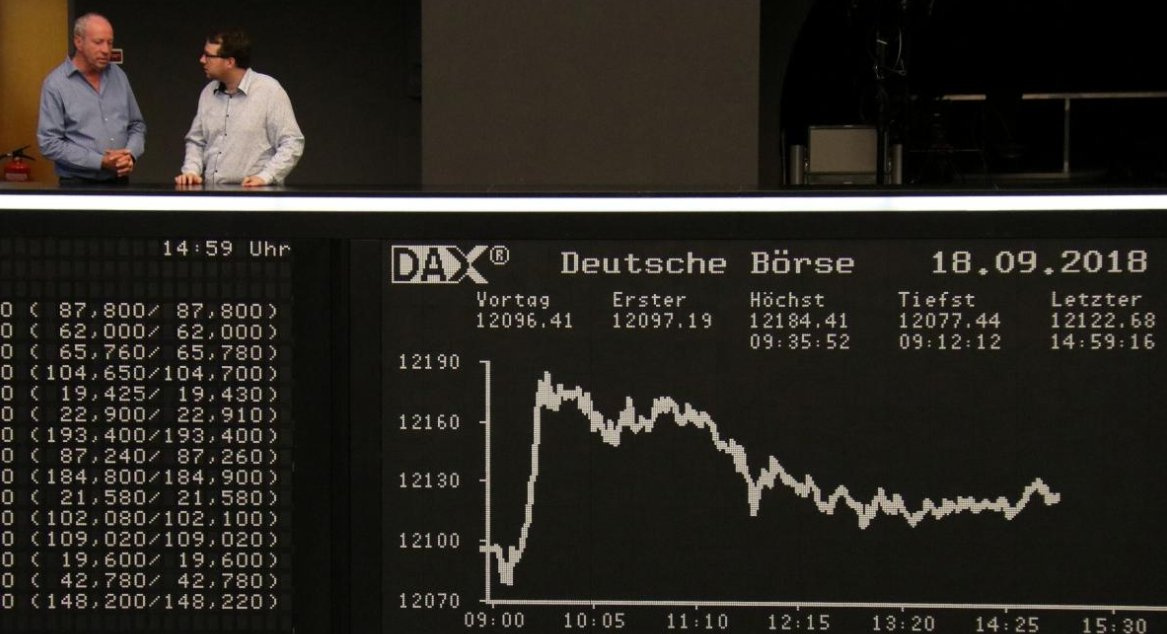 Photo: Reuters
The pan-European Stoxx 600 dropped 0.5 percent, after surging more than 1 percent in the previous session to break five straight days of declines.
The UK's FTSE 100 slid 1 percent to 6,977.01. Germany's DAX 30 index DAX dropped 0.7 percent to 11,159.69 and France's CAC 40 index dipped 0.6 percent to 4,947.11.
Europe's tech stocks sank 1 percent. Banking sector slumped as much as 1.6 percent, while miners and other resources companies fell almost 2 percent before creeping slightly up.
Elsewhere, Japan's Nikkei had closed nearly 0.7 percent higher though the ongoing trade and tech anxiety push Chinese shares 0.4 percent lower.