Construction companies and banks in the U.K. lead gains on Friday after Boris Johnson landslide election victory. The progress in trade negotiations also propelled the stocks.
The UK's FTSE 250 surged by 4.02 percent to 21,609. Investors flocked to stocks more exposed to the local economy. Securities of the financial company Virgin Money soared by as much as 13.92 percent, construction product supplier SIG added 2.38 percent, whereas electronics retailer Dixons Carphone DC surged by 7.86 percent at 9.23 GMT.
The UK's large-cap FTSE 100 index jumped by 1.81 percent, to 7,404. The British currency traded too close to $1.34 on Friday, after jumping more than 2 percent to its strongest level since mid-2018 in the previous day as first UK election results showed the Conservative Party got 364 seats, the Labour party won only 203 seats, whereas the SNP, Liberal Democrats and the DUP secured 48 seats,11 seats and 8 seats respectively. Boris Johnson managed to reach the best election result for the Conservative party since Margaret Thatcher in 1987.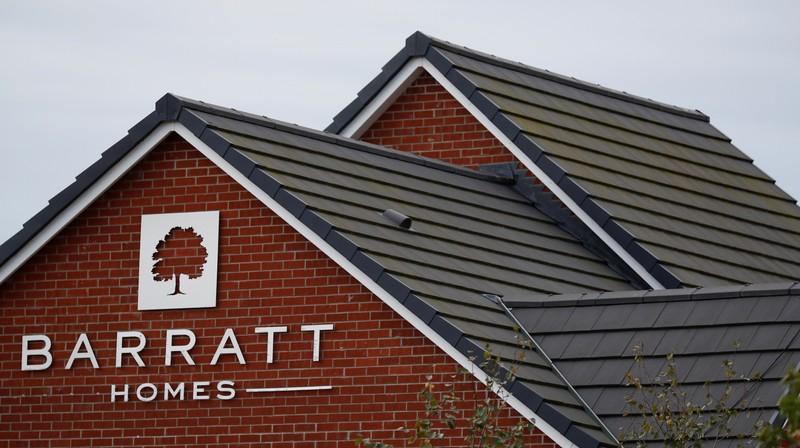 Photo: Reuters
As one mentioned earlier the homebuilders and financials were the growth-leader on Friday: Barratt Developments (+12.97), Persimmon (+11.46), Taylor Wimpey (+12.29), Berkeley Group(+10.62) and Barratt Developments (+9.97), Royal Bank of Scotland (+11.24) and Lloyds Banking Group (+8.18).
The pan-European Stoxx 600 soared by 1.69 percent, to 414,48. The rest of reagional benchmarks were also posting upbeat results:
Germany's DAX gained 1.35 percent, to 13,400;

France CAC 40 grew by 1.11 percent, to 5,949;

Italy's FTSE MIB added 0.97 percent, to 23,616;

Spain's IBEX 35 surged by 1.44 percent, to 9,605 at 9.26 GMT on Friday.
Investors are also cheered by news, that Washington could suspend tariffs on Chinese goods set to take effect on Sunday and slash others duties in return for Beijing purchasing more U.S. farm goods. The trade sensitive stocks reacted first with shares jump.
Here are some more gainers from other sectors in the European region: IAG (+11.46), Barclays (+10.49), CaixaBank (+6.49), Banco Santander (+6.21), Bankia Sau (+6.15), Valeo (+6.44), Renault (+5.89), Peugeot (+5.54), ArcelorMittal (+5.54), Societe Generale (+5.47), Infineon Technologie (+4.67), Stmicroelectronics (+4.51), Fiat Chrysler (+4.50), Volkswagen (+4.34), UniCredit (+4.20), Deutsche Bank (+4.19), Exor (+3.84), UBI Banca (+3.79), Thyssenkrupp (+3.51), Kering (+3.25), BMW (+2.96), Linde (+2.85), Wirecard (+2.79), Bayer (+2.66), Daimler (+2.33), etc.