European shares inched higher on Friday's trading start, being focused on a speech by U.S. Federal Reserve Chief Jerome Powell for hints that the central bank is going to announce another interest rates cut as soon as next month.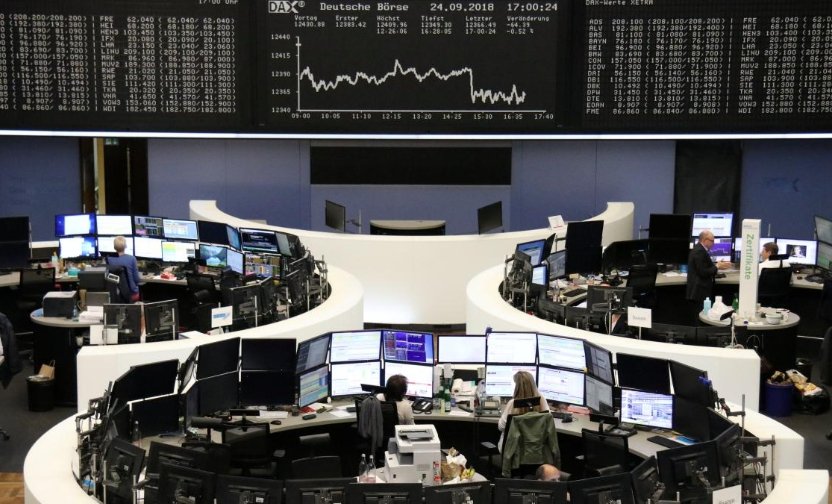 Photo: Reuters
With markets hypnotized in run-up to the highly-awaited speech at the Jackson Hole symposium at 14:00 GMT, a 30 percent jump for Peppa Pig-owner e1 Entertainment was the best-performer among European shares moves as Hasbro Inc offered to buy the owner of well-known kids' TV show "Peppa Pig" for nearly $4 billion in cash.
Kloeckner & Co securities also grew by 14.77 percent after a newspaper said Thyssenkrupp, diversified industrial group, was in merger talks to strengthen its commodities trading business.
That news helped the pan-European STOXX 600 index to grow by 0.55 percent, to 376.36 at 9.12 GMT.
The UK's FTSE 100 gained 0.74 percent, to 7,181;

The Germany's DAX, the France CAC 40 and Spain's Ibex 35 added all 0.56-0.58 percent, to 11,815, 5,418 and 8,764 respectively.

Italian FTSE MIB rose by 0.42 percent, at 20,904 st 9.16 GMT.
The stock markets were volatile enough, as concerns over economy slowdown due to Sino-U.S.protracted trade war could tip the main economies into a recession were countered by hopes for central banks new stimulus.
Here are some individual stocks, which showed a shares jump on Friday: Nmc Healthcare Llc (+18.13), Hammerson (+9.19), Thyssenkrupp (+7.47), Easyjet (+4.51), Mediaset Espana (+4.10), Societe Generale (+3.59), ArcelorMittal (+3.59), Lufthansa (+3.15), UBI Banca (+2.35), Deutsche Bank (+2.13), Wirecard (+2.07), etc.