European stocks rose on Friday, bouncing from a six-week low as market participants still hope for a negotiable solution of the conflict between the Sino-American sides, despite the fact that the planned tariffs increase on Chinese imports has entered into force. Tech stocks were the best performers on Friday.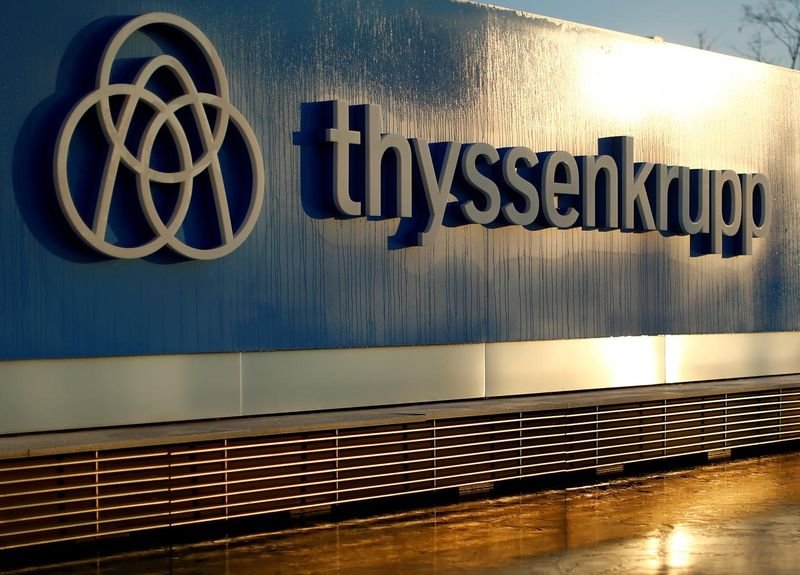 Photo: Reuters
Bechtle shares jumped almost 6.79 percent after the German supplier of IT systems reported quarterly revenue growth of nearly 30 percent, coinciding with its annual forecast.
ThyssenKrupp soared by 18.78 percent after sources told Reuters that the company is considering the initial public offering of one of its business.
LafargeHolcim, the world's largest cement producer, increased its market value by 3.12 percent after it agreed to sell its Philippine enterprises in a $2.15 billion deal.
Air France's shares rose after the airline reported an increase in passenger traffic across the group last month by 9.2 percent compared with the previous year.
Pan-European index Stoxx 600 increased by 0.52 percent, to 377.87 points. Germany's DAX was the growth leader, gaining 0.73 percent, to 12,060.82. Britain's FTSE 100 increased by 0.31 percent to 7,230.10. France's CAC 40 and Spain's IBEX 35 added 0.43 percent to 5,359.73 and 0.47 percent to 9,138.40. Italy's FTSE MIB rose 0.64 percent, to 21,013.77.
ArcelorMittal's shares dropped by 6.38 percent;

Peugeot and Renault's shares lost 2.66 percent and 3.77 percent respectively;

Fiat Chrysler sank by 4.46 percent;

Salvatore Ferragamo shares went up by 3.23 percent;

Unipol Gruppo advanced 4.49 percent;

IAG's shares grew by 2.22 percent.