European stock markets started trading session on Tuesday in the positive mood, continuing their recovery from a strong sell-off, registered last week that was propelled by worries over a fast-spreading virus outbreak in China, with the basic resources shares leading gains.
The pan-regional STOXX 600 index added 0.97 percent, to 415,73 at 0939 GMT, managing to rebound slightly on Monday after its recent mark of its worst week in six months.
Meantime, Asia's equity benchmarks, particularly in China, grew moderately after steep declines on Monday, although coronavirus developments are anticipated to keep markets under pressure s in the near term.
The basic resources sector, which numbers several China-reliant miners, was the growth-leader among the rest of EU regional subindexes, having risen about 1.5 percent.
UK's FTSE 100 led the regional benchmarks gains with a 1.36 percent jump, to reach 7,426.
German DAX grew by 1.03 percent, to 13,179 on the back of recent factory activity data, which showed that PMI reading rose from the prior 43.7 in December, to 45.3 in January, surpassing the analysts expectations of 45.2 gain, pointing thus to some recovery in the financially squeezed manufacturing sector. However, an economic downturn in China may add extra pressure.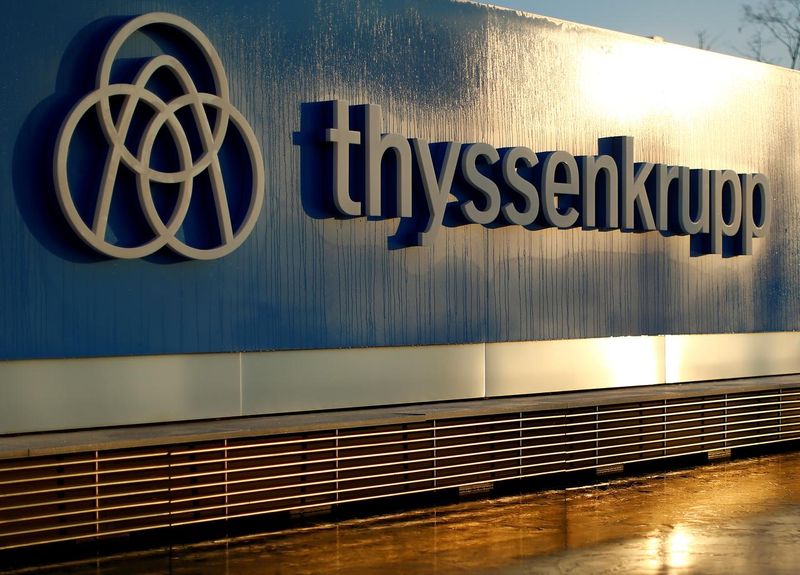 Photo: Reuters
Thyssenkrupp shares surged by 2.83 percent after Baader Bank analysts raised the company's price target to €13 or $15.12 on Monday. Infineon Technologie securities also soared by 2.68 percent. Volkswagen gained 2.22 percent, alongside with Daimler (+1.86) and Peugeot (+2.04).
France CAC 40 added 1.11 percent, to 5,897;

Italy's FTSE MIB grew by 1.31 percent, to 23,767;

Spain's IBEX 35 advanced 0.97 percent, to 9,495.
ArcelorMittal soared by 5.05 percent. Glencore shares jumped by 5.01 percent, Evraz grew by 4.63 percent.
Source: Reuters