European stock markets on Wednesday mostly decline after achieving the best results in five months a day earlier. Such a growth was caused by the Mario Draghi's comments about the regulator's readiness to take measures to stimulate the economy, if this was a clear need.
The ECB head's speech in Portugal led to the euro drop and reduced the yield of the main bonds of the eurozone. This helped to reduce effective market borrowing costs and gave impetus to companies concerned about the economy slowdown. At the end of the previous session, the pan-European index STOXX 600 rose by almost 2 percent.
The composite index of the largest enterprises in Western Europe fell by 0.02 percent, from the level of the previous closing, amounting to 384.68 at 11.44 GMT, whereas the banking sector, interest rates-sensitive, increased by 0.47 percent.
FTSE 100 dipped 0.27 percent to 7,423;

DAX gained 0.11 percent, to 12,344;

CAC 40 recovered by 0.10 percent, to 5,515;

FTSE MIB increased by 0.25 percent, to 21,186;

IBEX 35 lost 0.28 percent, to 9,215.
Clydesdale and Yorkshire Banking Group shares added 4.66 percent after the British lender promised to save an additional 50 million pounds or 62.75 million in dollar equivalent due to a takeover of its rival Virgin Money.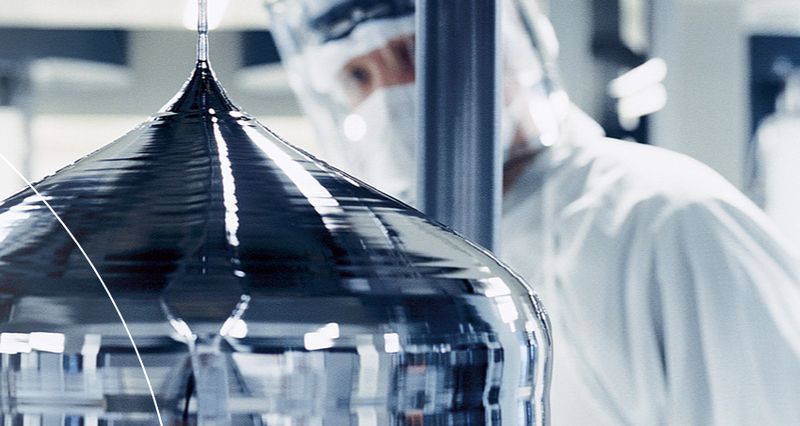 Photo: siltronic.com
Positive trading news increased the securities value of chipmakers: German Siltronic shares added 4.51 percent after a sharp drop on Tuesday. The automotive sector increased by 0.78 percent, helped by sales growth of Fiat Chrysler Automobiles and Pirelli & C SpA.
One should mention some more companies, that marked a shares growth: Ds Smith (+4.49), Prudential (+4.11), Valeo (+3.61), Peugeot (+3.60), Telecom Italia (+3.52), Continental (+3.28), Nmc Healthcare Llc (+3.07), Stmicroelectronics (+3.07), Infineon Technologie (+3.03), Safran (+2.87), Credit Agricole (+2.65), Royal Bank (+2.60), SAP (+2.48), Adidas (+2.34), Deutsche Bank (+2.21), Mediaset (+2.14), Prysmian (+2.03), etc.
As Europe's shares were mixed on Wednesday, it should not be left unmentioned the shares tumble of such companies as: Evraz (-5.13),IAG (-4.58), Rio Tinto (-4.54), Lufthansa (-3.26), Vonovia (-3.24), RWE (-3.10), Marks & Spencer (-2.79), Just Eat PLC (-2.70), Imperial Brands PLC (-2.48), BT Group PLC (-2.11), etc.