European stocks opened in the negative territory on Friday, stemming a week-long rally after mixed signs from U.S.-China trade negotiations, which left market participants dubious on whether both sides were really coming close to striking a deal.
The stocks, which were the most exposed to the trade war and its effect on global growth declined by 1.6 percent, making way to their worst result on monthly basis, dragging down the main Stoxx 600 index of the region by 0.28 percent, to 405.43 at 10.41 GMT.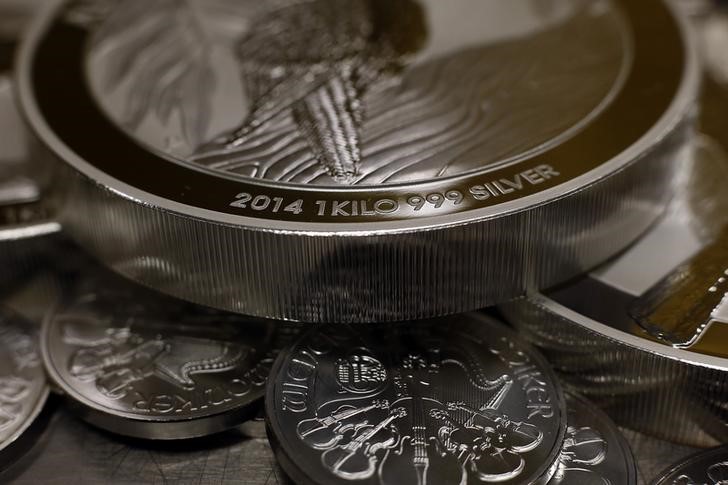 Photo: Reuters
Fresnillo shares tumbled by 5.53 percent, Kaz Minerals slipped by 2.55 percent, Anglo American shares went down by 2.37 percent on Friday.
A relatively bullish atmosphere of the last few weeks was widely supported by strong earnings data, that occurred leew weak than expected.
New doubts regarding the possibility of signing trade agreement between Beijing and Washington continue strongly to affect the stocks.
UK's FTSE 100 and Spain's Ibex 35 lost both 0.30 percent, to 7,384 and 9,418 respectively. Germany's DAX, France CAC 40 gained 0.24 percent both, to touch 13,257 and 5,876 respectively. Italy's stocks slipped by 0.22 percent, reaching 23,451 at 10.41 GMT.
Defensive shares grew, as risk-on appetite eased.
Bank stocks went down by 1.2 percent after some France's biggest lenders posted losses. Shares in Credit Agricole dipped by 4 percent as quarterly was weaker than analysts' expectations.
Natixis securities declined by 5.4 percent after it cut its budget for potential purchasing shifting the focus towards reinforcing existing units.
In one bright spot, telecom Italia shares grew by 3.7 percent after news that company made progress in easing its debt level as it tries to go ahead with its plans to find an investment partner to help it fund a potential tie-up with its rival Open Fiber.
Automakers cap the region losses with Daimler, BMW and Ferrari posting gains by 2.30, 1.88 and 2.22 percent on Friday.