Support for the markets is provided by the U.S. President statements that he will take serious steps to shield the economy from the effects of the coronavirus epidemic spread, in particular, considering income tax cuts, as well as measures to reduce the load on businesses.
Oil prices on Tuesday partially recouped Monday's losses, but stabilization may, however, turn out to be temporary if there are new reports of increased production in Saudi Arabia. Citigroup analysts stated that prices may decrease below $30 and it is not yet clear where their new price range will create its range.
Statistical data released on Tuesday showed that the economy of 19 eurozone countries in the fourth quarter of 2019 grew by 0.1 percent compared with the previous three months. The dynamics of the indicator coincided with both previously estimated reading and experts' expectations. Annual GDP growth was revised from 0.9 percent to 1 percent, with analysts expecting no indicator yet.
Italian Prime Minister Giuseppe Conte decided on Tuesday night to extend the restrictions on population movement throughout the country due to the situation with coronavirus. Until now, restrictions have been applied in the Lombardy region and in a number of northern provinces. In Italy, more than 9 thousand people were infected with the coronavirus COVID-19.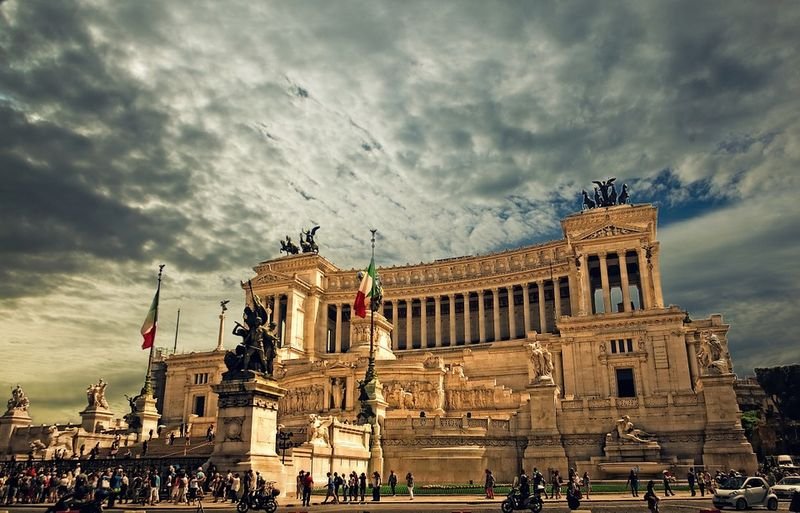 Photo: Pixabay
The pan-European Stoxx 600 increased by 2.01 percent, to 346,31 at 1254 GMT.
British FTSE 100 index jumped by 2.59 percent, to 6,120;

Germany's DAX added 1.83 percent, to 10,819;

France CAC surged by 2.24 percent, to 4,813;

Italy's FTSE MIB advanced 0.31 percent, to 18,533;

Spain's IBEX 35 grew by 0.91 percent, to 7,779.
Stock prices of major European oil companies, which collapsed on the eve, began to recoup, gaining momentum on Tuesday. Shares of BP and Royal Dutch Shell soared 7.14 percent and 7.91 percent respectively. The shares price of smaller oil market players - Tullow Oil and Aker BP surged by 13.41 percent and tumbled by 18.33 percent respectively.
Shares of the Italian oil company Eni rose in price by about 5.37 percent, whereas energy companies Enel securities lost 1.91 percent.
Shares of Italian banks Banco BPM, Ubi Banca and Unicredit added in the range 0.93 - 1.34 percent at 1302 GMT.
Source: Reuters