European stocks tried to recover on Wednesday following five consecutive sessions of losses, with weak results in the banking sector hurt indexes even after a batch of positive trading updates.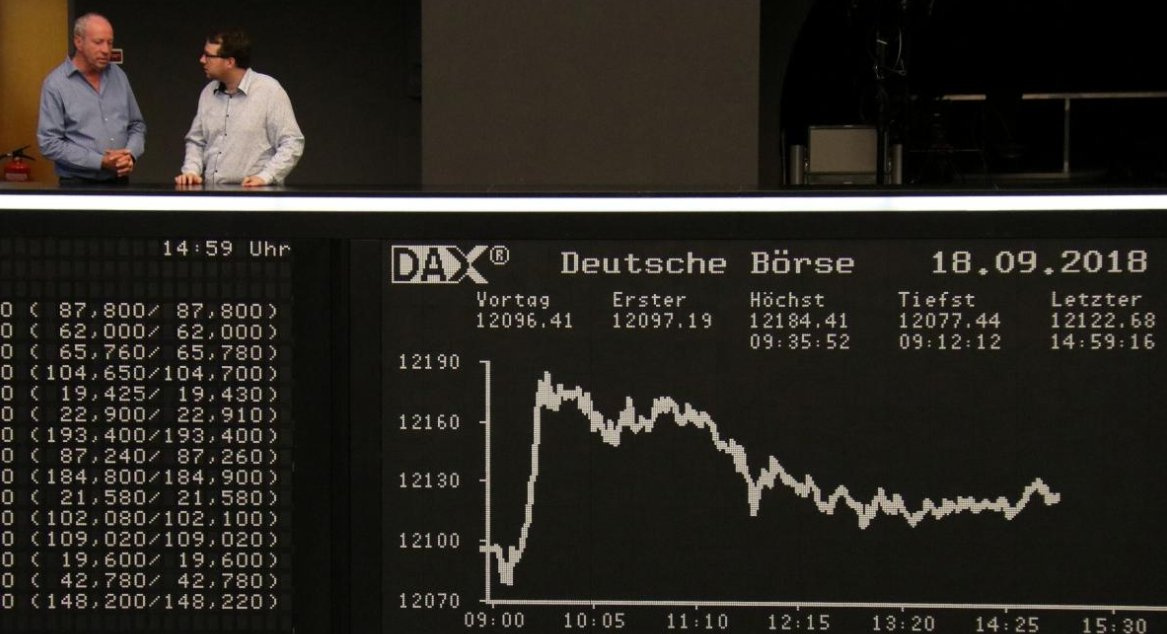 Photo: Reuters
The pan-European STOXX 600 STOXX added 0.45 percent, hovering near to lows not seen since December 2016 after a fresh market fears affected global shares this week.
Germany DAX 30 ticked up 0.2 percent to 11,301.42 and France's CAC 40 index climbed 0.5 percent to 4,992.52. Britain's FTSE 100 index was 0.3 percent higher at 6,980.67.
The banking stocks dipped 0.45 percent with Deutsche Bank shares slid 4.2 percent after a sharp fall in third quarter profit.
Shares in Apple chip supplier AMS also continued their decline of 26 percent during the previous session, sinking 14 percent in morning deals.
The tech sector was slightly in the negative territory, losing 0.2 percent with Franco-Italian chipmaker STMicroelectronics sliding almost 5 percent after posting a third-quarter update.
Shares of Franc's Kering leaped over 6 percent on robust demand for Gucci handbags.