European stocks inched up on Wednesday, shrugging off sharp declines overnight on emerging markets, while the Turkish financial crisis seemed to ease at least slightly with the lira rebounding from record trough.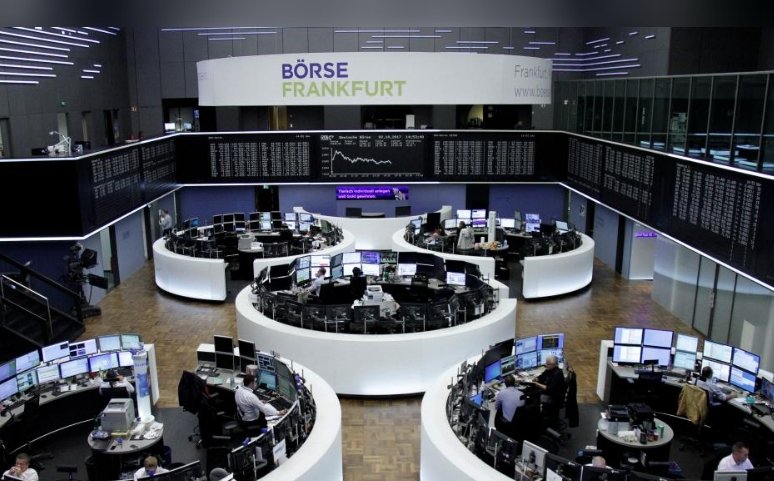 Photo: Reuters
The pan-European STOXX 600 ticked up 0.1 percent with most major indexes trading in positive territory.
The DAX 30 in Germany gained less than 0.1 percent to 12,378.86 and France's CAC 40 was up 0.1 percent at 5,404.13. Britain's FTSE 100 was flat at 7,611.74.
A batch of corporate results fueled sharp share price moves, such as for Denmark-based wind turbine maker Vestas, which leaped 8.8 percent after posting strong second-quarter operating profits.
Traders digested the currency crisis in Turkey, which could have a negative influence on the European lenders with exposure to the region.