European stocks fell on Friday, following a drop in U.S. stock futures after tech giants Alphabet and Amazon posted results below forecasts, further hitting risk sentiment as European financial reports were also sluggish.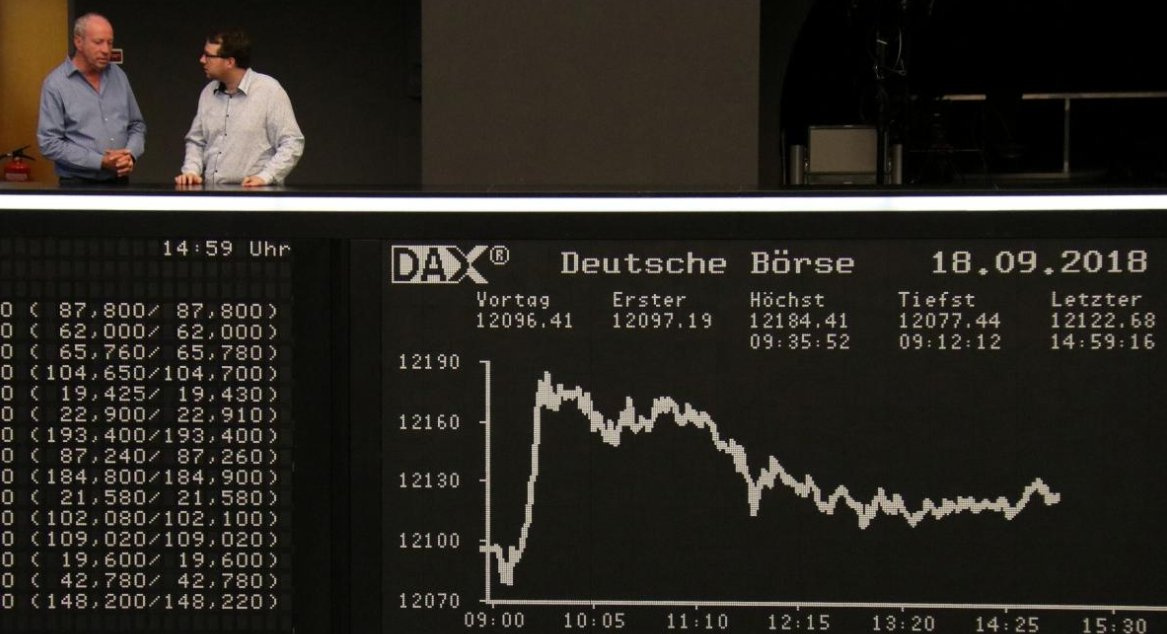 Photo: Reuters
The pan-European STOXX 600 tumbled 1.6 percent with Germany's DAX sliding 1.7 percent and France's CAC 40 sinking 2 percent.
France-based auto parts producer Valeo slumped more than 19 percent after reporting its second profit warning in three months amid weak demand from China.
Shares in Faurecia were down 7.7 percent after it announced a deal to acquire Japanese car navigation system producer Clarion from Hitachi.
Altran soared 18.8 percent after posting solid third-quarter results due to good growth in Germany and the Americas.
Britain's RBS slid 4.5 percent after it said it set $128 million aside to cover Brexit uncertainty and its profit missed expectations.