Concerns over U.S. bond markets signaling a looming recession, and a still ongoing trade dispute between the U.S. and China, drove European shares skidding further on Wednesday following the worst day for U.S. equities for a month.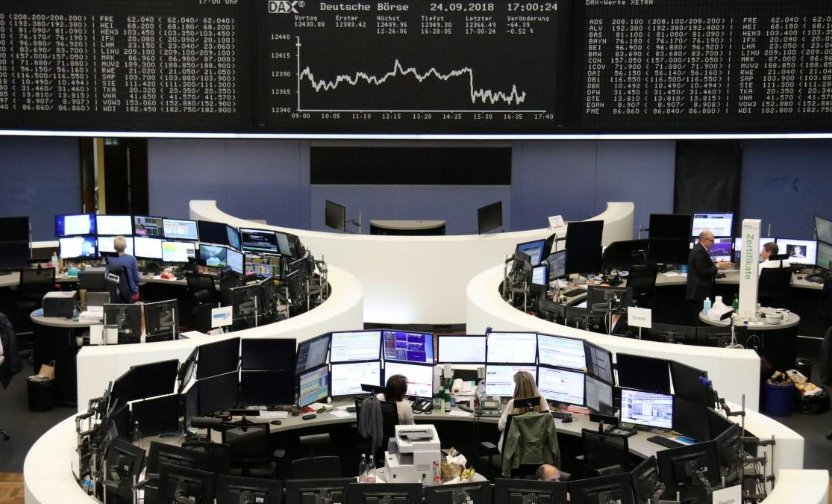 Photo: Reuters
The pan-European STOXX 600 dropped 1.2 percent to 354, Germany's DAX 30 index slipped 1.4 percent to 11,182, France's CAC 40 index was down 1.4 percent at 4,909.19 and the UK's FTSE 100 index dipped 1.3 percent to 19,166.24.
Daimler and BMW rose 0.1 to 0.2 percent while Volkswagen slipped 0.2 percent as traders assessed what seemed a relatively favorable outcome from auto executives' meeting at the White House.
Shares of major chipmakers slumped 1.2 percent to 4.5 percent after a steep fall in chip sector on Wall Street.