European indexes started the trading session downward on Wednesday, with UK's shares lagging the most on the back of new Brexit developments, while global growth concerns grow in momentum after several weak factory activity reports across the bloc and the U.S.
The Britain's FTSE 100 index lost 1.31 percent, to 7,264, marking the largest decline across European regions in run-up to UK's PM Boris Johnson's final Brexit offer unveiling in Brussels later in the day.
The DAX index in Germany eased by 0.91 percent, to 12,152;

The CAC 40 index in France was the second loss-leader among the European stocks with a 1.13 percent slump, to 5,534;

The FTSE MIB index in Italy lost 0.74 percent, at 21,766;

The Spain's IBEX 35 index went down by 0.78 percent, to 9,094.
Investors were still assessing the shock of weak U.S. and eurozone manufacturing data on Tuesday, with the pan-European STOXX 600 posting its biggest one-day decline in 2 months. The main index of the region slipped by 0.92 percent, to 384.41 at 8.35 GMT.
Moreover investors expect their worst quarterly profit last time seen three years ago as earnings reduced for the first time since early 2018, according to fresh Refinitiv data.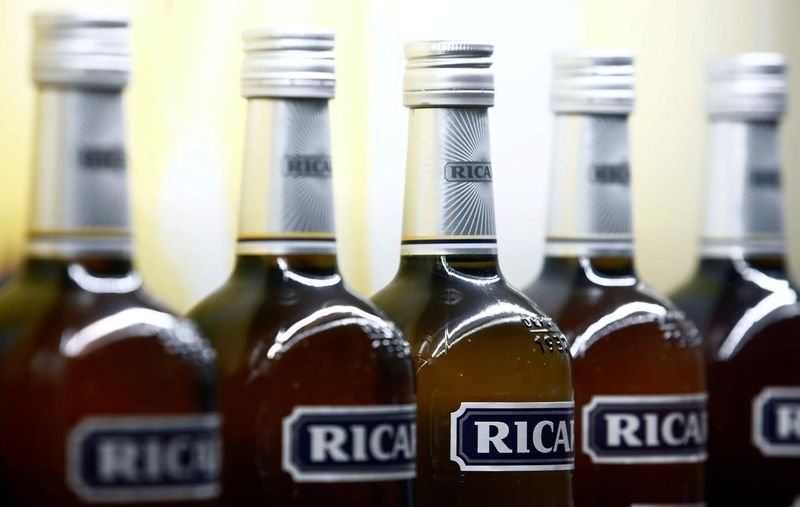 Photo: Reuters
French spirits maker Pernod Ricard shares went up by 2.1 percent after Jefferies company upgraded the stock to "buy" status.
BASF shares tumbled by 2.40 percent, Daimler - by 1.91 percent, so did Adidas, shares of which decreased by 2.02 percent on Wednesday.
Luxury stocks tumbled sharply with Burberry Group (-3,60), Swatch (-2.37), LVMH (-2.23), Salvatore Ferragamo (-2.40) and Kering (-2.35) lagging.