European stocks kept abreast with other regions on Friday after U.S. President Donald Trump triggered expectations among traders that an agreement to end a prolonged row over trade could be reached with his Chinese counterpart in November.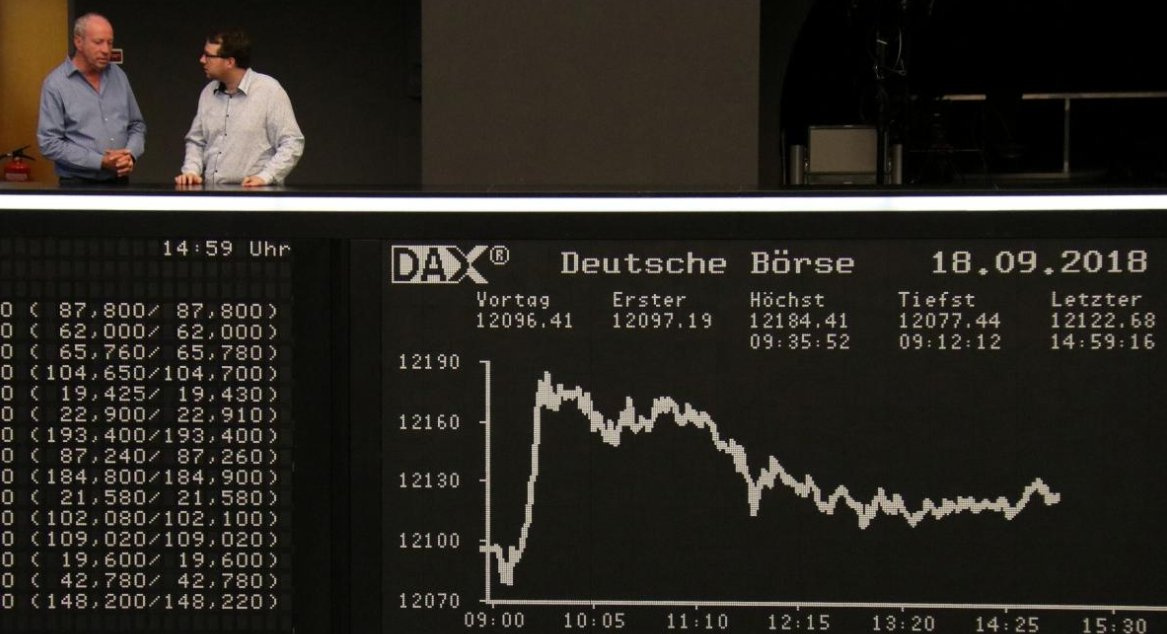 Photo: Reuters
The pan-European STOXX 600 gained 1.2 percent, scaling its highest level since Oct. 10.
The German DAX index leaped 1.6 percent supported by the large exporters among its companies, such as car producer Volkswagen, up 3.6 percent or Daimler, up 2.8 percent.
The European automotive index led the rise in morning deals, surging 3.5 percent and all other sectors were in green territory except for telecoms.
Following Asia's rise, European tech sector brushed off Apple's weak results, which saw the iPhone marker's shares slumped near 7 percent at the open.