European stocks edged lower on Friday as concerns over a sharp drop in the Turkish lira hit financial markets, with large banks across the region dipping on fears over their exposure to the country.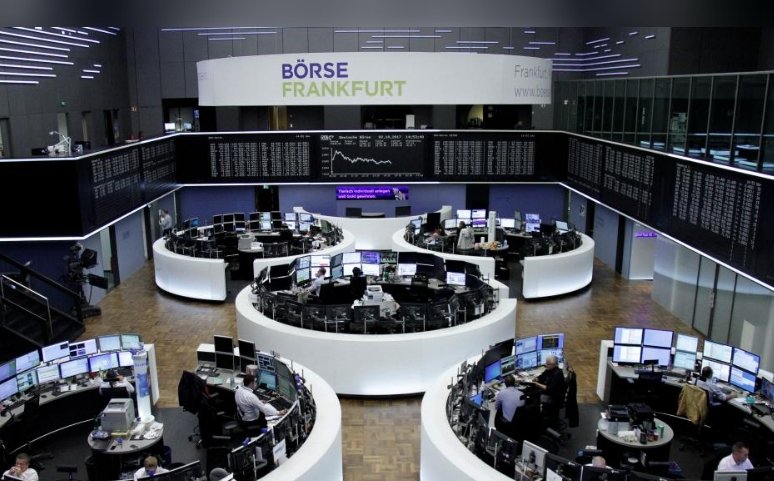 Photo: Reuters
The pan-European STOXX 600 index tumbled 0.7 percent to 387.30.
Germany's DAX 30 dipped 1.3 percent to 12,509.77, after posting a 0.3 percent rise in the previous session, on track for 0.9 percent weekly loss. Meanwhile, France's CAC 40 dropped 1 percent to 5,447.78.
Britain's FTSE 100 was down 0.5 percent at 7,702.86. The FTSE MIB Italy index shed 1.3 percent to 21,349.93 and Spain's IBEX 35 pulled back 1.2 percent to 9,641.60.
Banking sector led the decline after the media reported that the European Central Bank is concerned over the exposure of some of the euro zone's major lenders to Turkey — chiefly BBVA, UniCredit and BNP Paribas - amid the local currency drop. Shares in these banks slid almost 3 percent.
The Turkish lira slumped more than 10 percent to its lowest level ever, as worries over a widening row with the United States rose after a Turkish delegation came back from negotiations in Washington with no clear solutions.