European stocks failed to recover and scaled a 22-month weak point on Monday following a nightmare week as threats such as trade protectionism, rising U.S. yields, Chinese economy, Brexit deal and the Italy/EU budget dispute continued to hurt markets.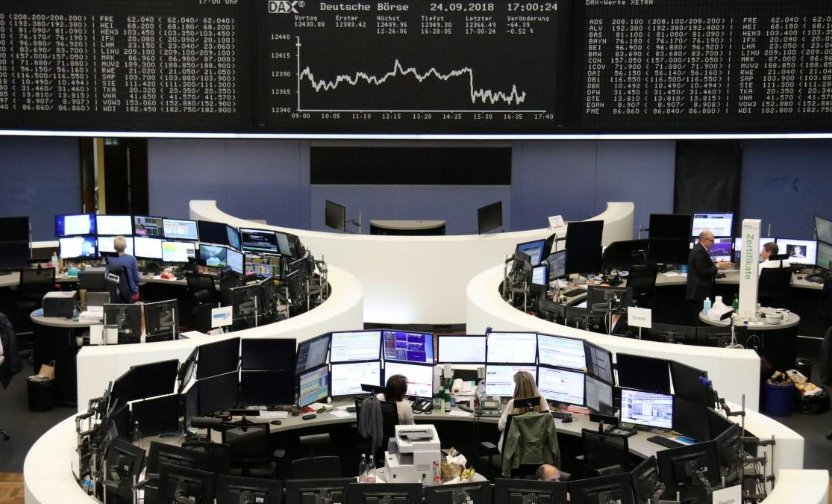 Photo: Reuters
The pan-European STOXX 600 tumbled 0.6 percent to 356.8 points, a mark last seen in December 2016.
Germany's DAX 30 index dropped 0.4 percent to 11,474.36, and France's CAC 40 index sank 0.1 percent to 5,088.50. The UK's FTSE 100 was flat at 6,996.63 at the open.
British ConvaTec led the decline among the STOXX 600 companies, losing 28 percent, after downgrading its outlook and announcing its CEO's resignation.
Shares in Sweden-based medical equipment Getinge shed near 12 percent after announcing a 200.5 million provision related to liability claim filed in the U.S. and Canada.
Shares of Chr Hansen surged 4.6 percent after better-than anticipated financial results.
The UK's Nex added 5 percent after U.S. competition watchdog accepted CME Group acquisition of the company.
Shares of miner Randgold were up 3.6 percent, enjoying surge in gold prices.