European stocks were mixed on Monday after latest economic data, that showed German exports grew by 0.7 percent in prior month, surpassing markets estimates of a 0.5 percent drop. Market sentiment also had an impact on stocks with ECB stimulus package, that is awaited this week to be unveiled.
The pan-European STOXX 600 index tried to remain afloat, being only 0.02 percent up, at 387.20 by 9.45 GMT, having managed to recover after losses in the airlines and commodities sectors, that outperformed growth in oil and automakers stocks.
The German DAX rose by 0.20 percent, to 12,216, while the UK's FTSE 100 and France CAC 40 went down by 0.15 percent, to 7,271 and by 0.03 percent, to 5,602 at 9.49 GMT.
The Italy's FTSE MIB and Spain's Ibex 35 gained 0.28 percent both, to touch 22,009 and 9,015 respectively.
European shares were too close to one-month highs on early Monday after German strong exports reading and on firmer estimates of a new portion of stimulus from ECB awaited to be announced this week, later, in particular with eurozone inflation well below target level.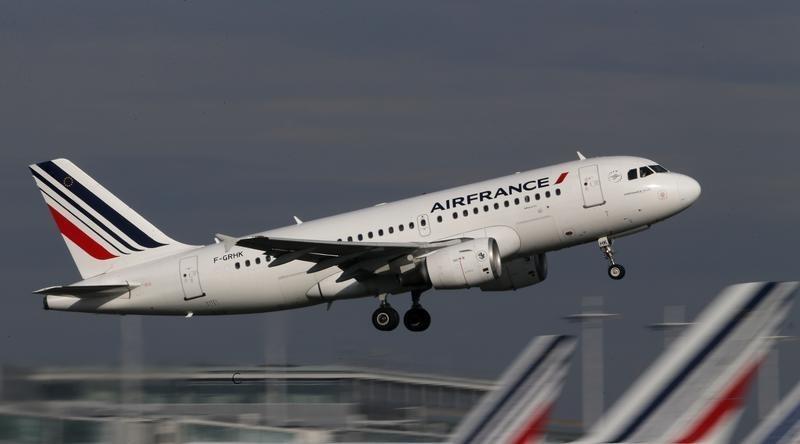 Photo: Reuters
Air France shares collapsed by 8.38 percent on Monday, touching the regional index bottom on weak August data, while IAG securities dropped by 2.5 percent as British Airways flight operators began a 48-hour strike.
Commodity-based stocks were the loss-leaders, weighed down by a drop in base metal and iron ore shares.
The individual stocks that supported the Monday's trading upward trend: Melia Hotels (+2.78), Valeo (+2.40), Societe Generale (+2.13), CaixaBank (+1.97), Centrica (+1.95), Royal Bank (+1.94), Volkswagen (+1.93), Credit Agricole (+1.73), Continental (+1.53), BNP Paribas (+1.53), Renault (+1.47), Daimler (+1.44), Deutsche Bank (+1.41), UBI Banca (+1.35), BMW (+1.25), Fiat Chrysler (+1.14), etc.