European stocks dropped their weakest point in almost two years on Tuesday as a fresh flurry of third-quarter results failed to offset rising worries over Brexit, Italy's budget plan, Saudi isolation, global trade wars, China's growth and U.S. monetary policy.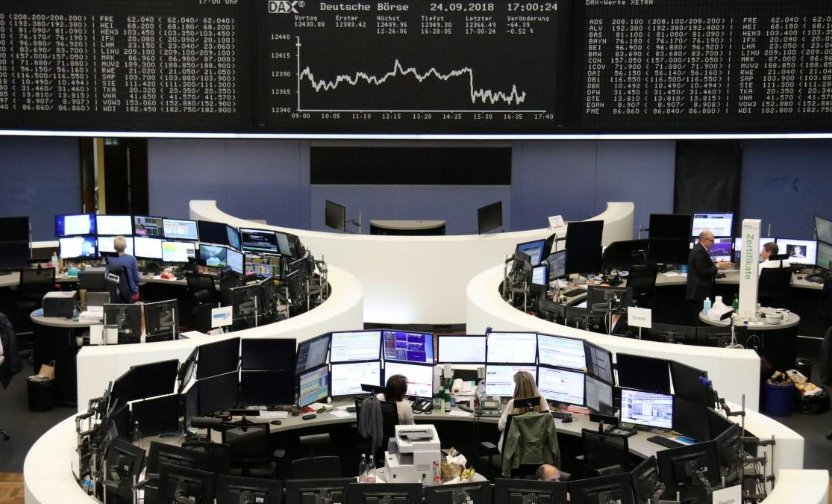 Photo: Reuters
The pan-European STOXX 600 STOXX slumped 1.1 percent, its trough since December 2016 as it moved toward a fifth session of declines following fall in Asia and U.S.
Frankfurt DAX 30 index slid 1.5 percent to 11,353.11 and Paris CAC 40 index was 1.2 percent lower at 4,993.21.
FTSE MIB Italy index sank 1 percent to 18,773.43 and the UK's FTSE 100 index lost 0.8 percent to 6,988.04.
The European tech sector led the decline, losing 2.2 percent after shares in chipmaker AMS slumped 17 percent after its forecast failed to impress investors.