European stocks didn't managed to save the positive trend on Tuesday and went down on close affected by trade worries as strong German data and Chinese yuan stabilizing proved to be temporary.
Investors' concerns of the trade war between Beijing and Washington could turn into a currency war with yuan touched the level of 7-per-dollar were the ones of the main reasons, which drive the stock markets.
The pan-European benchmark STOXX 600 index closed 0.47 percent down, extending a trade driven rout to a third session of losses.
London's FTSE 100 index with its mining and commodity-based companies heavily exposed to China's demand, slipped by 0.7 percent, hitting a two-month low, while trade sensitive Germany's DAX reversed a 1 percent jump to close down by 0.78 percent on Tuesday.
The shares tumble was limited by strong German industrial orders data, which as it occurred exceeded analysts' expectations. The industrial area was among those companies, that showed best trading results before the region shares began to slump.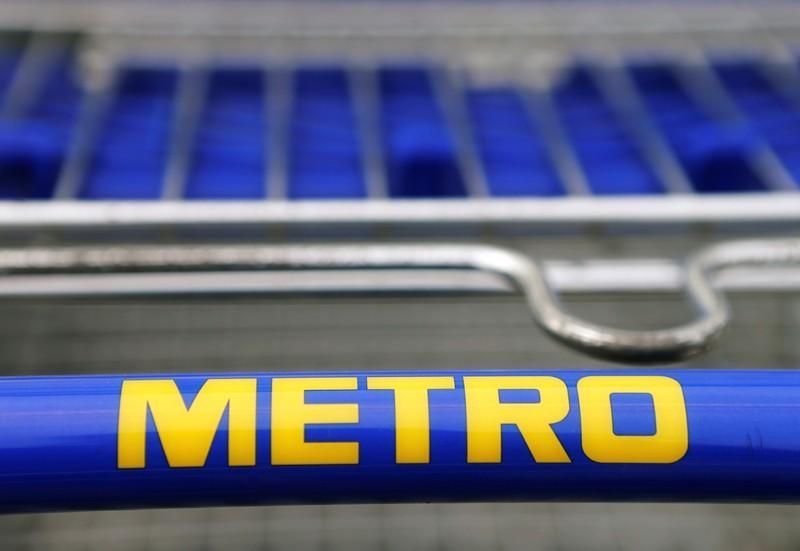 Photo: Reuters
Metro equities went down by 8.1 percent after Czech businessman Daniel Kretinsky said he was not ready to raise its 5.8 billion euro bid for this retailer.
Luxury goods conglomerate LVMH was able to raise its shares value up to 2.71 percent before the trading close on Tuesday. France media company was also among the growth leaders with a 4.67 shares surge.
Wirecard (+4.09), Deutsche Post (+2.26) showed also a positive shares move, whereas Linde (-3.24), Deutsche Bank (-1.82), Rolls-Royce (-6.75), Rio Tinto (-2.93) and Glencore (-5.00) were the loss-leaders the previous day.