The European Commission, the EU antitrust watchdog, has approved $66 billion takeover of U.S.-based Monsanto Co by German conglomerate Bayer.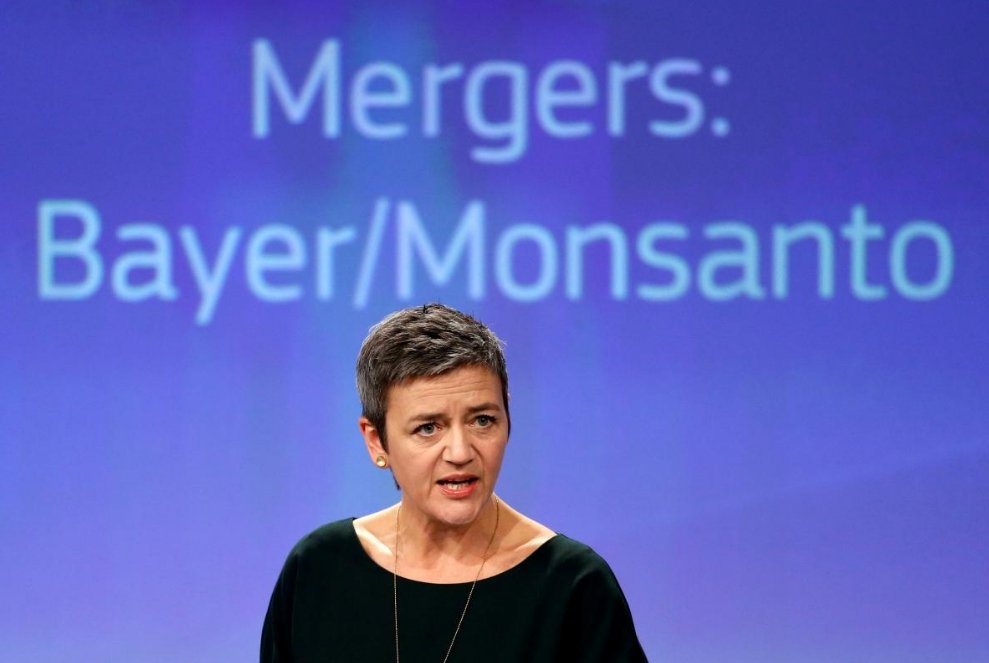 Photo: REUTERS/Francois Lenoir
"We endorsed buyout of Monsanto, as the measures proposed by the sides amounting to more than 6 billion euros completely resolve our doubts about the impact on competition," EU Competition Commissioner Margrethe Vestager said.
Earlier in March, Bayer announced exclusive negotiations with BASF on the sale of the entire business for the production of seed vegetable material to dispel the concerns of the EC.