Eurozone financial markets have begun to fully estimate in their forecasts a decrease in the interest rate by the European Central Bank in December, as traders' expectations regarding incentive measures increase amid the spread of coronavirus outside of China.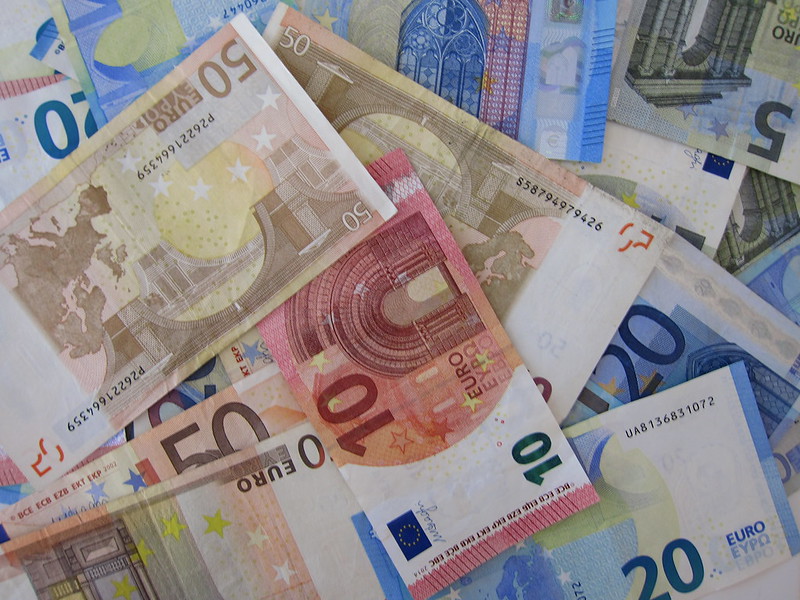 Photo: Flickr
On Wednesday, futures on interest rates on interbank transactions in the eurozone estimate a reduction in the ECB rate by 10 basis points in the framework of December's meeting, though according to the recent reports it was expected earlier a reduction of 7.5 basis points. This corresponds to the almost absolute probability that the regulator will reduce the rate by 10 basis points.
The euro gained versus the U.S. dollar 0.05 percent, to 1.0883 at 1056 GMT, being higher too against the UK's pound by 0.58 percent, to 0.8414. The pound turned to be weaker also versus the U.S. dollar by a half of the percent, to reach 1.2934.
The outbreak of coronavirus in Italy has raised concerns that the country's economy could soon enter another recession.
Asia, meantime on Wednesday reported hundreds of new cases of coronavirus infection, including the first infected U.S. military.
Source: Reuters, Tradingeconomics