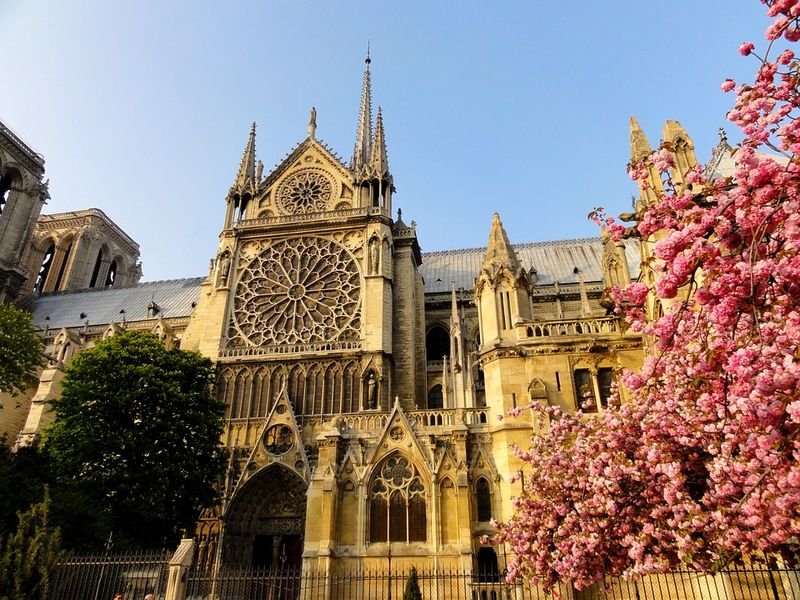 Photo: Pixabay
France's Minister for Digital Affairs Cedric O said that the authorities are ready to accept cryptocurrency to restore the Cathedral of Notre Dame.
Meanwhile Bitcoin shows a tumble by 1.06 percent to $5,257.60, Ethereum wend down by 1.87 percent on Kraken Exchange to $153,26, Ripple slumped by 1.92 percent to $0,3308, Litecoin lowered by 2.41 percent to $81,39, while Bitcoin Cash came down by 3.43 percent to $298,50 at 12.49 GMT.
So, France is open for cooperation with cryptocurrency platforms - the same conditions will be applied to this type of fundraising as to fiat currencies.
BlockShow, an international blockchain project, also launched its digital fundraising campaign for similar purposes.
Binance cryptocurrency exchange opened its own program to support the restoration of the cathedral through a blockchain-based BCF charitable portal (Blockchain Charity Foundation).
The total amount collected in two days for the cathedral reconstruction is over 900 million euros (more than $1 billion), according to reports.