The world's top financial officials following two-day meeting in Argentina, stated that trade tensions create new risks for the growth of the global economy.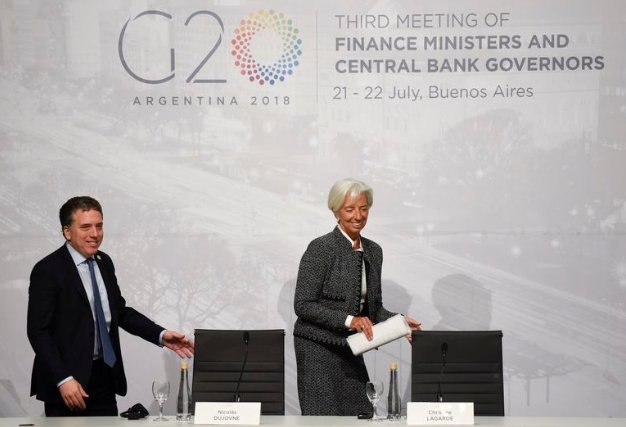 AP Photo
Risks of worsening of the conjuncture in the short and medium term have increased. They include increasing financial vulnerability, growing tensions in trade and geopolitics, global imbalances, inequalities and weaknesses in the structural base of growth, especially in a number of developed economies, the G20 ministers said in a joint statement.
Finance ministers and central bankers from the Group of 20 nations stated that it is necessary to intensify the dialogue and take measures to reduce these risks and build confidence. At the same time, no concrete agreements were reached on how to achieve this result.
U.S. Secretary of the Treasury Steven Mnuchin said at a press conference that the U.S. is ready to negotiate with China regarding Washington's new tarrifs and U.S. demands for Beijing to open its market to allow free competition.